As some of you may have read under Betta Talk, I was given a completely free (no other purchase necessary either) Betta because he came into the mom and pop store with a fungal infection. I asked one of the employees whom I know is fish savvy and cares about the fish there, if I could try nursing him back to health. He said "he's yours. I'm afraid he'll just die in the store." He did warn me that he didn't expect him to live overnight since who knows how long he had the fungal infection while at the suppliers' place. I really had hope though because Azure (the Betta) was really happy to see me despite being sick, and the next morning after I took him in and acclimated him, he did happy dances for me and just wanted to be closest to me as he could in the tank. He even ate a couple of pellets for me.
Then this morning, tragedy. I woke up and despite medicating the tank shortly after I got him, he had died and was covered in fungus. He kept trying to lay on the suction cup against the heater, despite having other things to rest on. I moved it so he couldn't get stuck and hopefully couldn't do that again but he found a way to do it. I really hope he didn't burn himself while alive. His body looked really relaxed at least, not in a panicked position. I told myself I wouldn't cry, or take it too hard, because I knew I could lose him. But I got attached to him, he had so much spunk despite being sick, and he really seemed to like me a lot, even ignoring other people looking in the tank to come see me (even before I gave him food). That makes it even harder.
Rest well sweet Azure. I'm sorry I couldn't save you no matter what I did. I hope I brought you some happiness before your untimely death.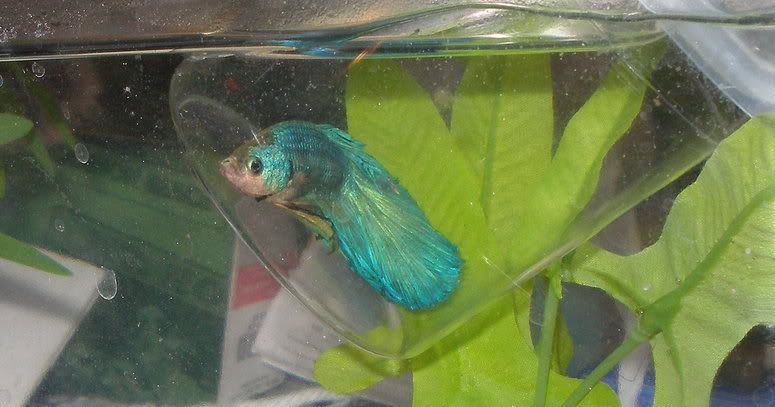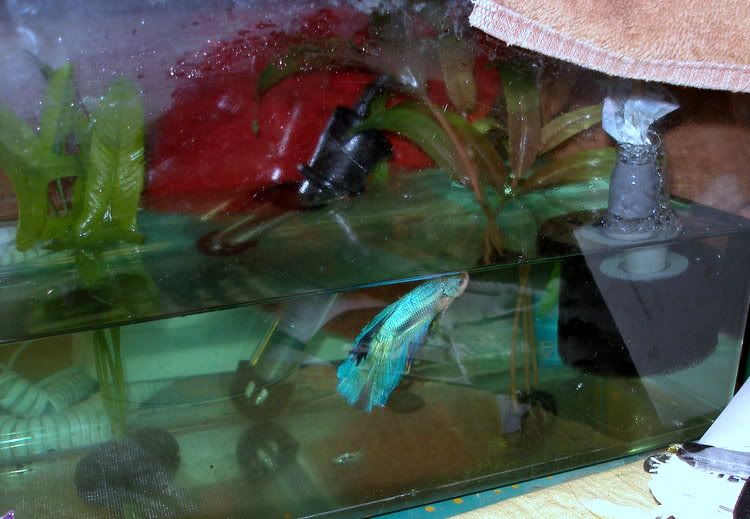 Edited by C M, 16 April 2012 - 11:56 AM.