Just won a bid on Aquabid a minute ago, got my self a male copper full mask/super copper HMPK. I chose to buy him as I'm planning to start up a black copper HMPK breeding project. His intense copper base colour and yellowish gold eyes caught my attention aswell. His dorsal fin and anal fin have good form, in my opinion, his anal fin is almost completely pointed, but his caudal fin needs work (which will hopefully improve as he will be crossed with my female super black HMPK. Here's the pics below, Enjoy and tell me what you would rate this betta. Loving his symmetrical dorsal fin and the base of it too. Although his scales arnt as nice as my other bettas I ordered a month ago.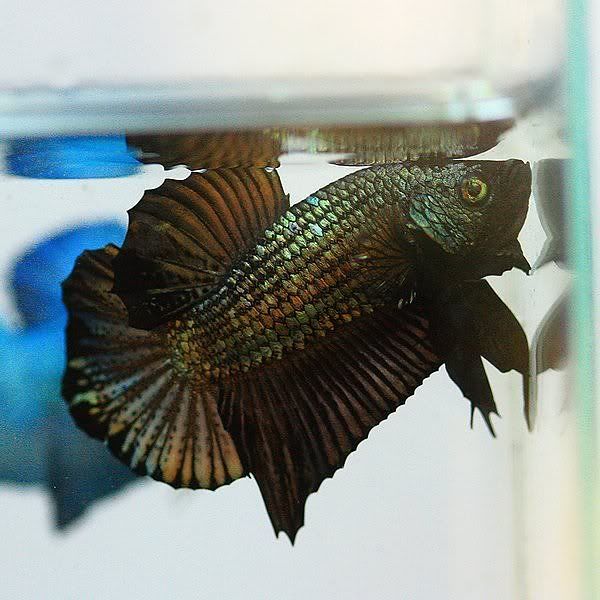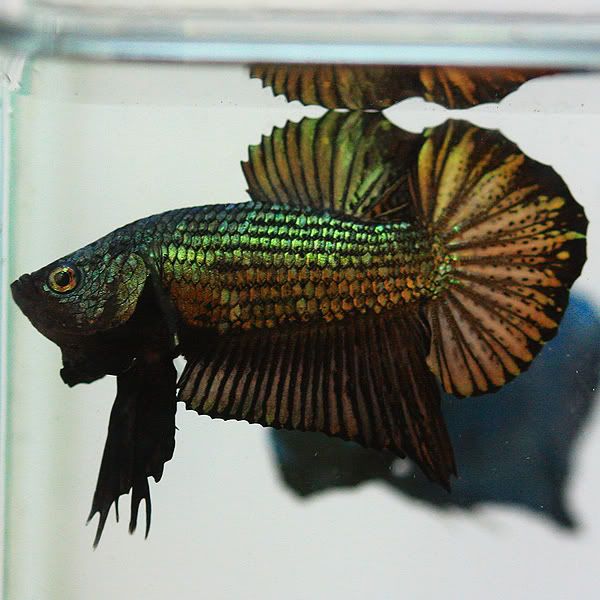 My female super black HMPK, which I plan on breeding him with.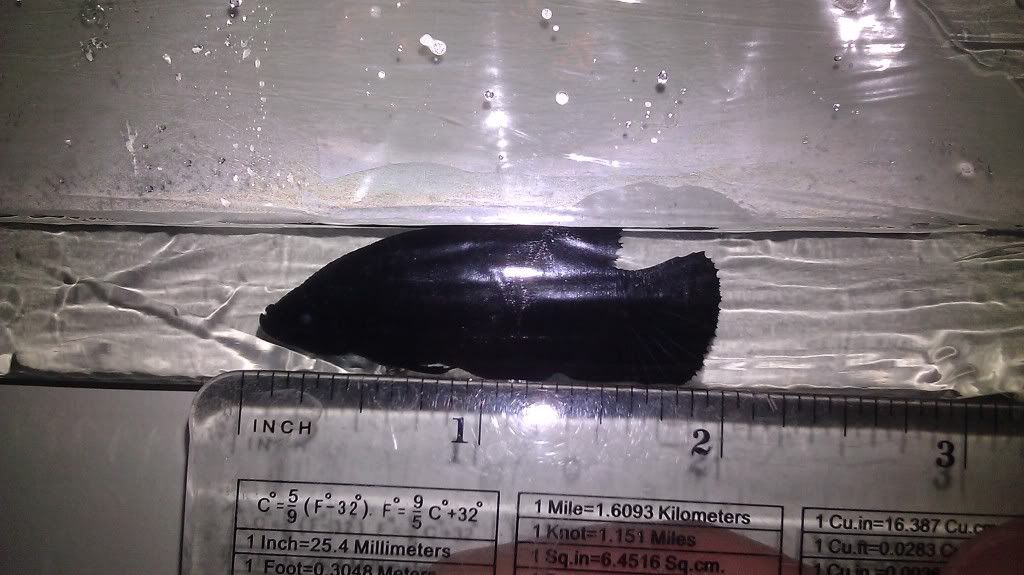 Edited by Eratic-Fish-Finatic, 07 April 2012 - 12:42 AM.