Sol made it through his first 2 weeks with no problems. So, ive moved him from QT into the 10 and put lyra back in her 3gal(very happy fishy). This was last night at around 10 or so, a few hours before i went to bed(wanted to make sure he settled in, but also figured having the lights off for the nights cycle would help).
So, some shots from last night and this morning of the little bugger, hes such a stud...or so he thinks
.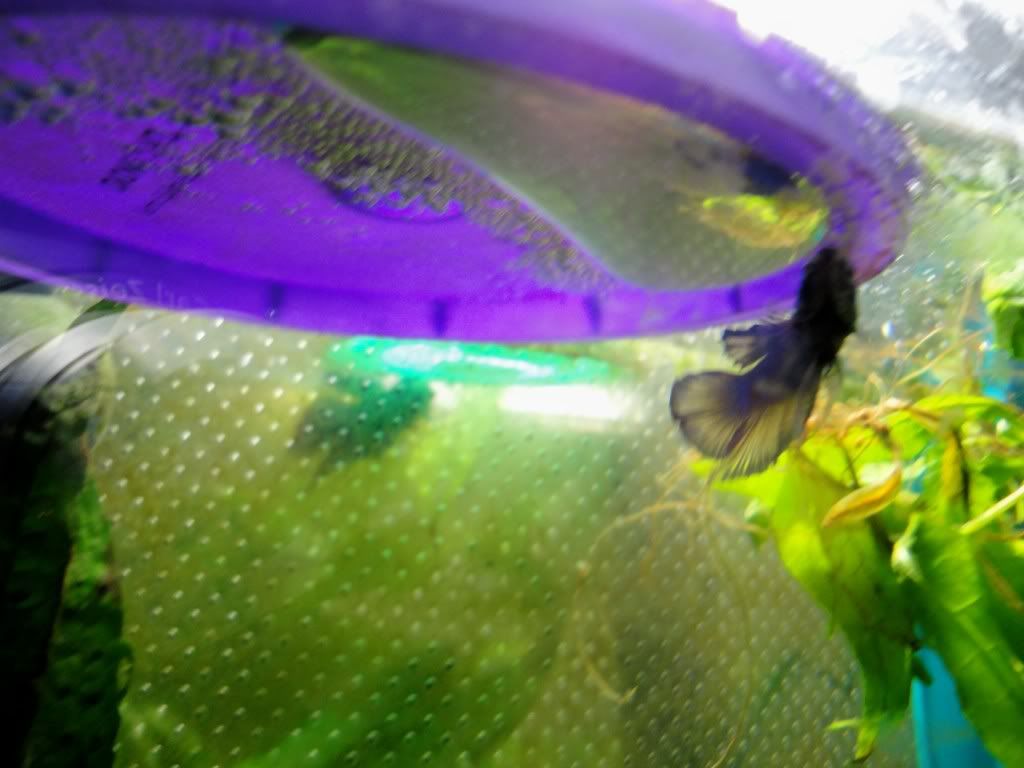 Bubbles, hes trying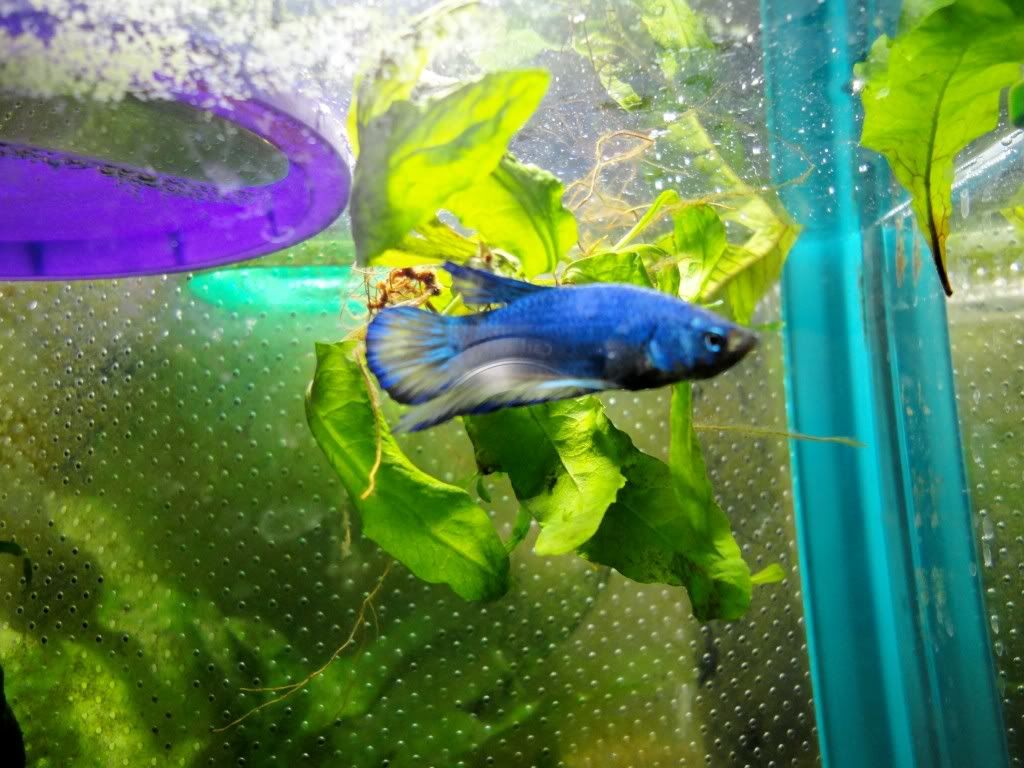 Showing off his blue
Flare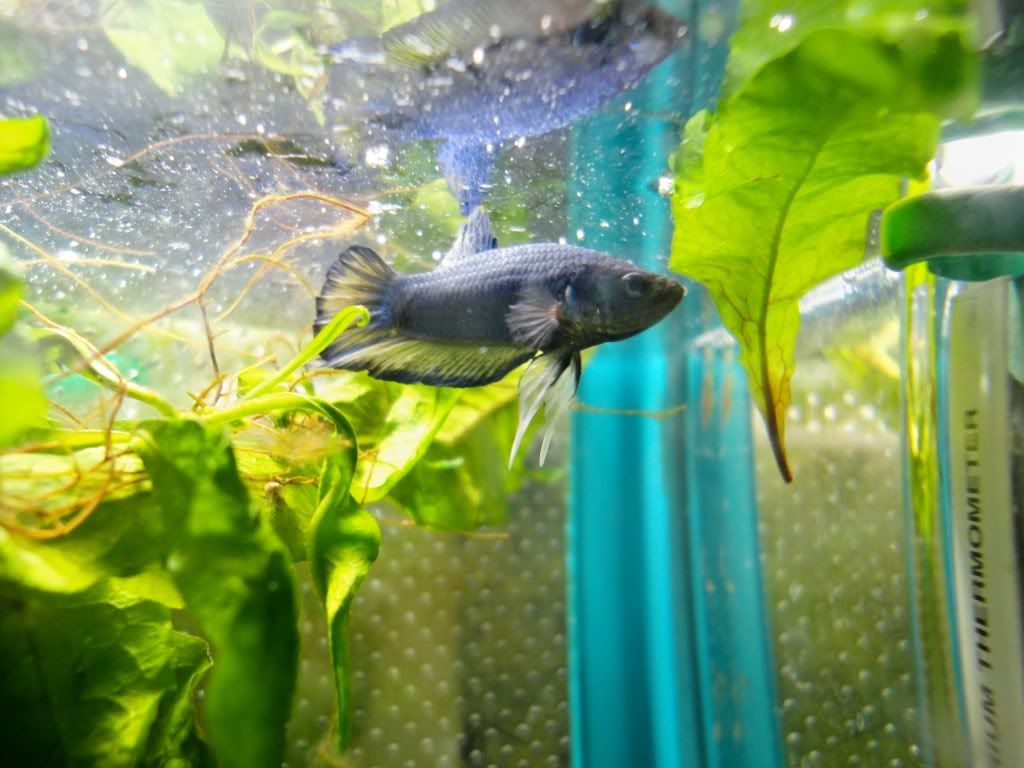 Showing off his yellow.
Overall, he loves the camera. Loves it. Hes eating some smaller NLS pellets right now as well as chopped frozen. Looking into live right now, i know its important for younger bettas. Still cant believe my SD managed to pick this lil guy out. According to him all the other "dragons" were white. So im assuming my petsmart has a lot of platniums:P. Also, because i got the picture, and i havnt shown her in a while, my leo, rango says hi. She was on the bed with me.
Edited by dimidiata, 31 March 2012 - 08:34 AM.