So I went to The Betta Shop a week ago or so, and I was waiting to see how they managed in the new environment. Well, everything is awesome! Here are the girls I got there, all but one is from there, the large white female I got as a present from someone off aquachat.
Here is a picture of Flash, the fish I got free from the frequent buyer's card. You can see his mate up top, in the sorority. I was planning on just doing whites, but man, these two are just too pretty.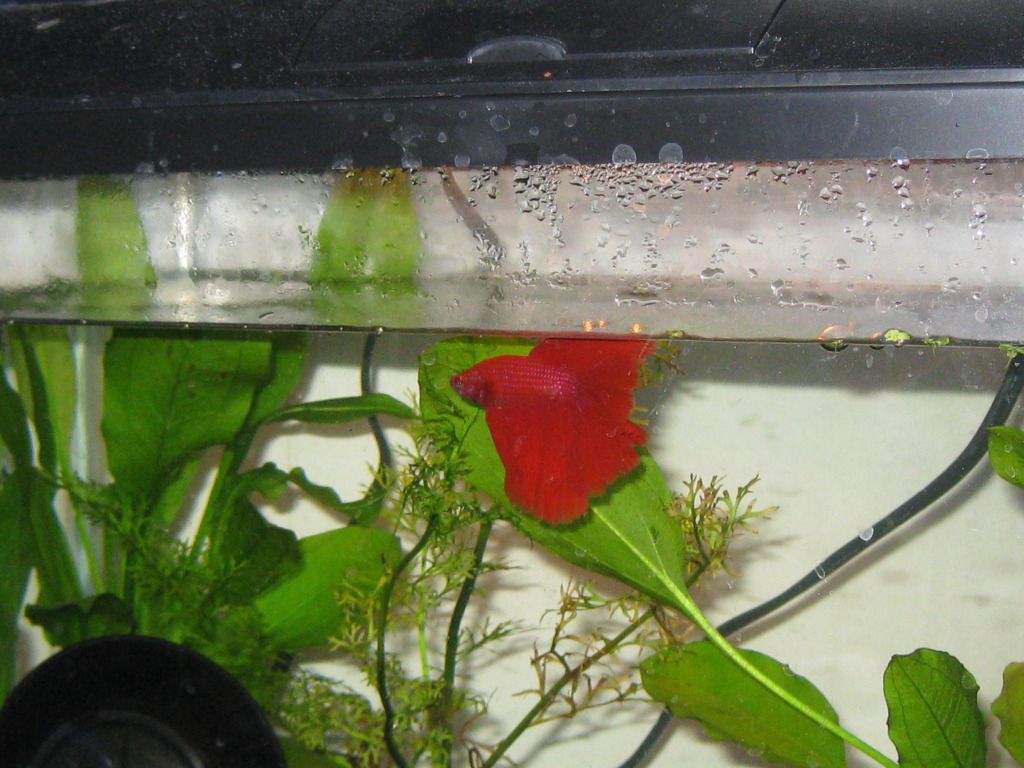 Here's another of him: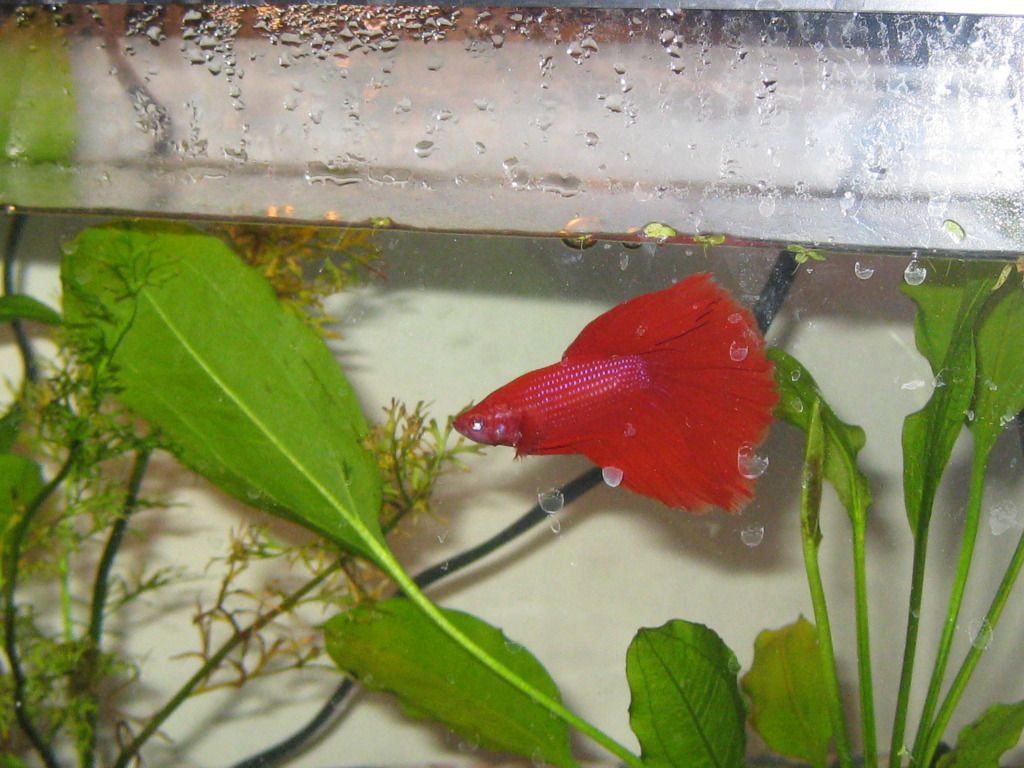 My Other fish:
I got Prometheus from the nightmare of aquabid shipping (never again)He's recovering from the tailbiting he came with: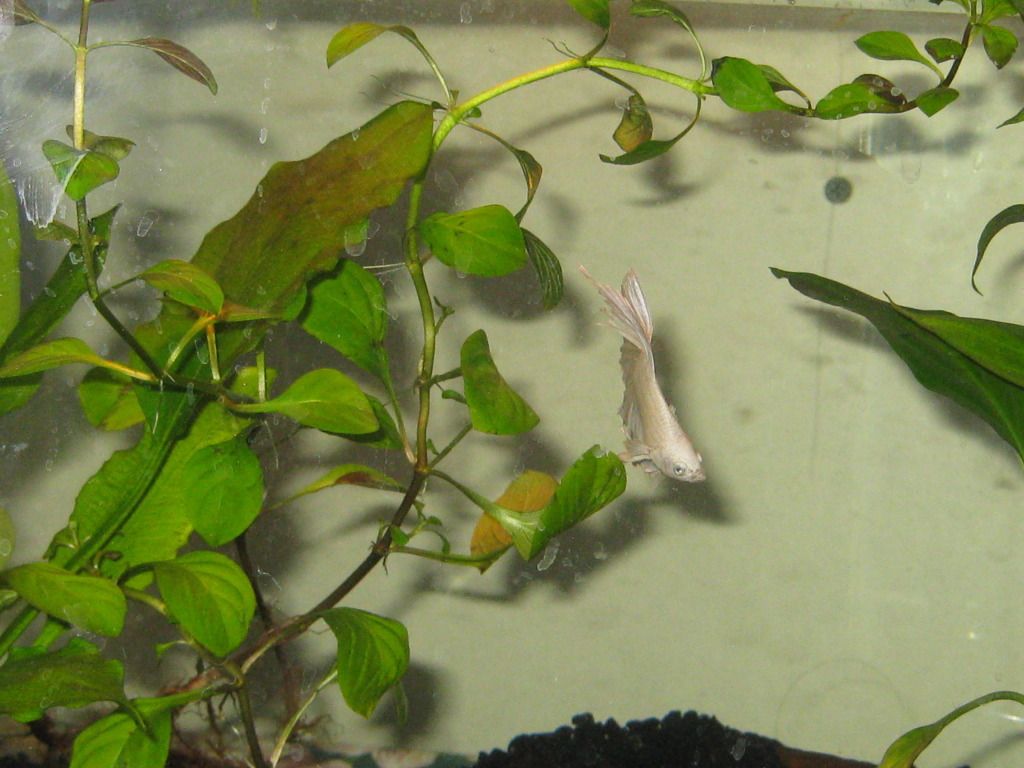 Another of him:
And this is Bubba: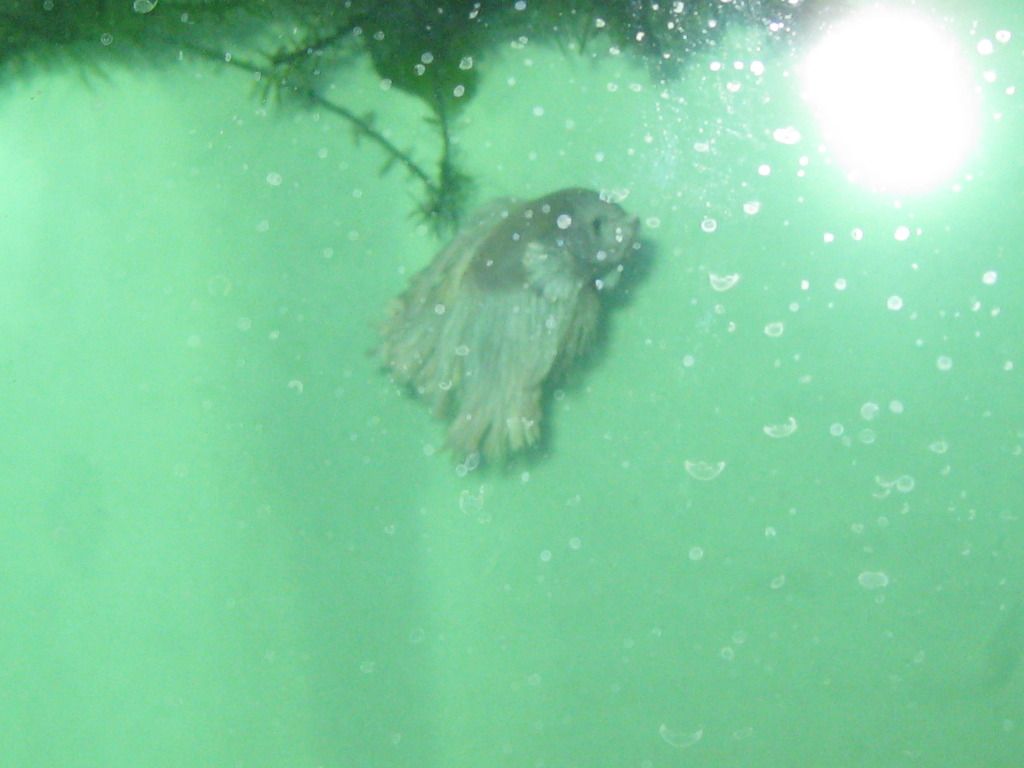 In medicated water cause his tail looked really bad. He was bred right before he was sent to me, but he's looking better already.
A video of Bubba, before I got him and the female (named Big Bertha):