As you may recall, this winter I took in three very sick red foot tortoises; the male in particular was in a sorry state with eye/ear/mouth infections, a URI, a lasceration on his neck, and his neck so swollen he was having trouble breathing. Anyways, they've crowded my fish room for months recovering, and today with unseasonably warm temps down here, they were able to move to their new huge outdoor enclosure! The photo of the enclosure is terrible and I apologize, I will get a better one asap. But, here's a reminder of what they were living in when they were given to me: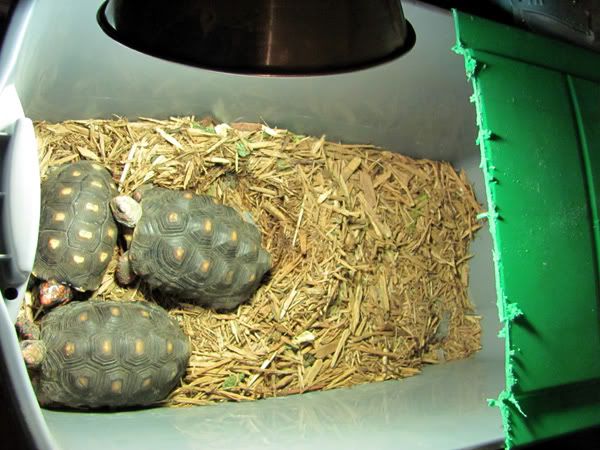 And they are now in this: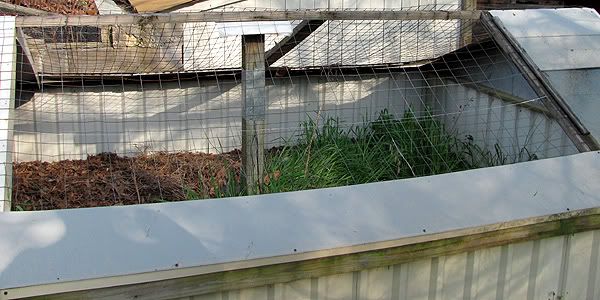 The whole enclosure isn't in the frame; it's almost 20ft long and about 15ft deep, mostly grassy with a leaf litter area as well.
And here's the tortoises themselves, all recovered:
The largest female
The smaller female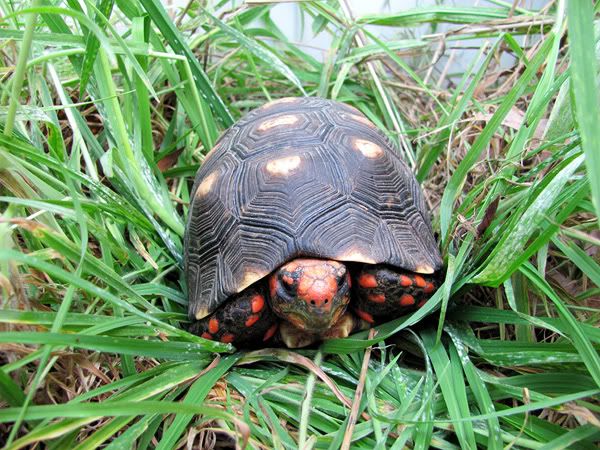 And finally the male, though he was being antisocial.
While we're showing off shelly things, here's some pics of the disabled box turtle, Boxy, that I got from an overwhelmed rescue right before leaving NY. She is very happy about nightcrawlers!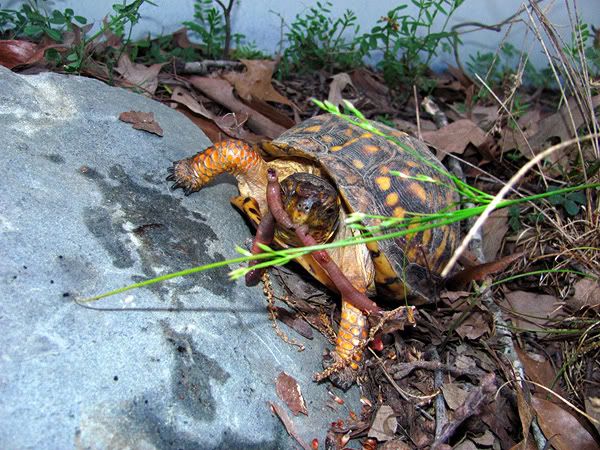 And here's one of the box turtles who was on the property when we bought it, The Peanut!