Super black cross
Started by
brand09
,
Mar 19 2012 04:24 PM
Posted 19 March 2012 - 04:24 PM
Wat would I get out of a super black and a yellow or a super black and a orange

---
Posted 20 March 2012 - 12:06 AM
You could a bunch of combinations with those genes. You could end up seeing a lot of marbles, solid coloured bodies with different colour finned ones and possible mustard gases if you crossed a Superblack with yellow that had the mustard gas trait or carried the gene.
Any how just as an example, this is my male black devil, the breeder said it was from a super black x super red batch.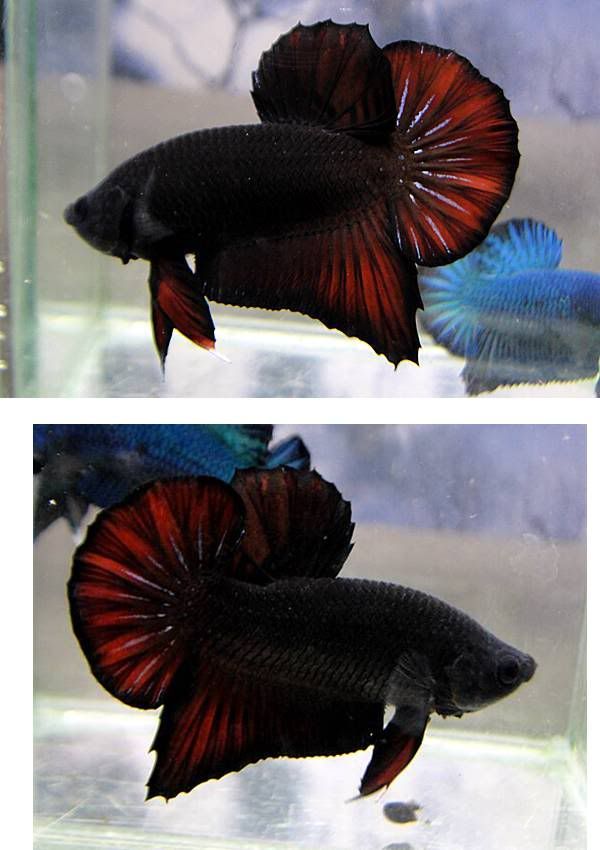 This is my "Black Blood" HMPK, its has dark red fins almost like the colour of a dying rose. You can also see its red under layer on top of its back.
---
---
0 user(s) are reading this topic
0 members, 0 guests, 0 anonymous users