Been busy last week getting my new bettas adjusted and putting them into their new divided 20gal. I was shopping at BigAl's in search of Aquarisol and the elusive OMEGA ONE betta food, but ending up sadly not finiding either one. Started a conversation with the counter girl, while paying for the equipment I bought. Told her I was going to start a breeding project, turns she's into bettas as well and offered me her old 10gal setup for free only asking in return that I give her a free male and female pair from my black copper Ct brood when their ready. Here's the tank I picked up from her last night, I'll post more pics as I clean it up and convert it into a breeding tank. Ignore the keg in the background, that was gift from someone else lol. Below is the pair I'm going to spawn, just a side none of my bettas are related so the results may vary.
Male Black Copper Crossray Ct
Female Black Copper Crossray Ct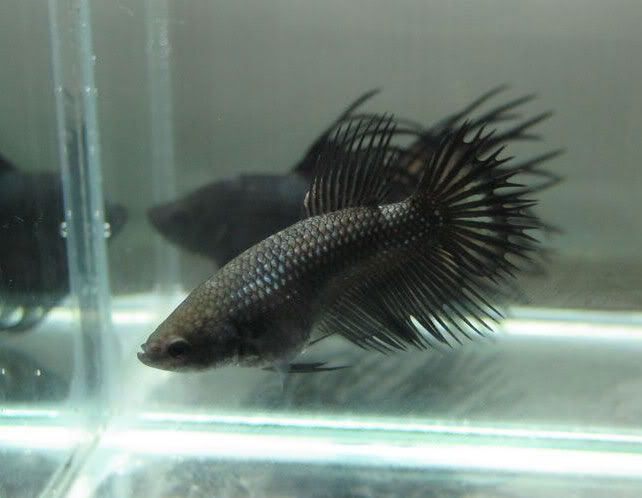 10 gallon aquarium, filter and heater included, which I'm going to turn into a breeding tank.