A few days ago I was fortunate enough to witness a battle in my saltwater tank. My triplefin (Enneapterygius sp. of some kind... destai maybe?) is an awesome little hunter. So far all he will eat is live food, but he's great at catching all the little amphipods and such. Here he is, for those who haven't met him. He is a full 1" of ferocity.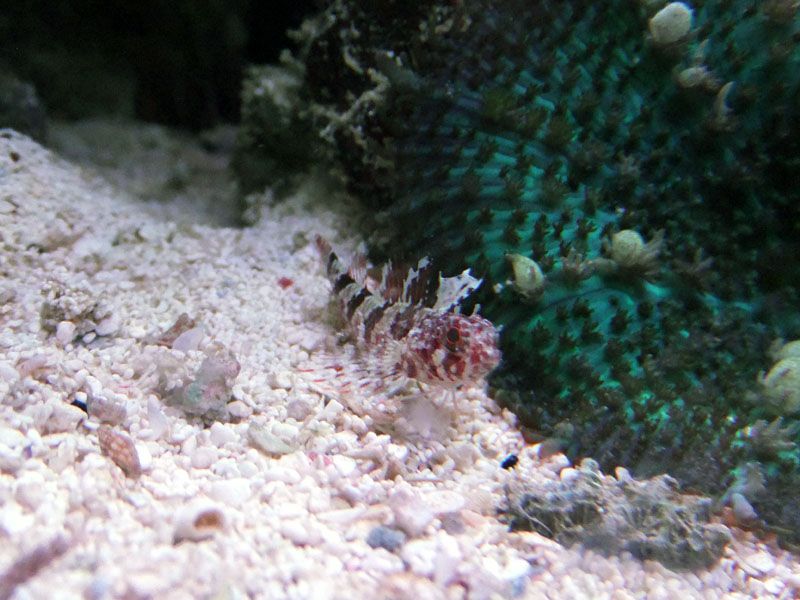 This time he bit off more than he can chew, and caught an amphipod that is a bit too big for his mouth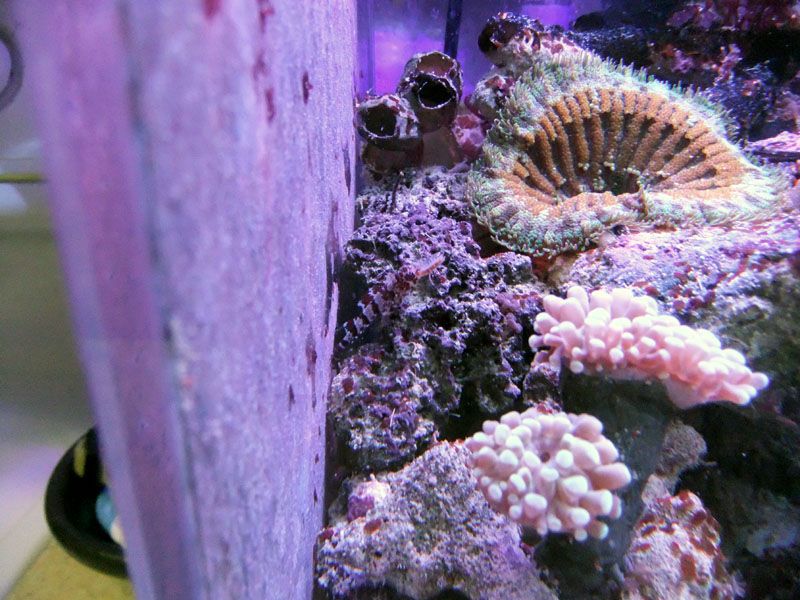 Nom nom nom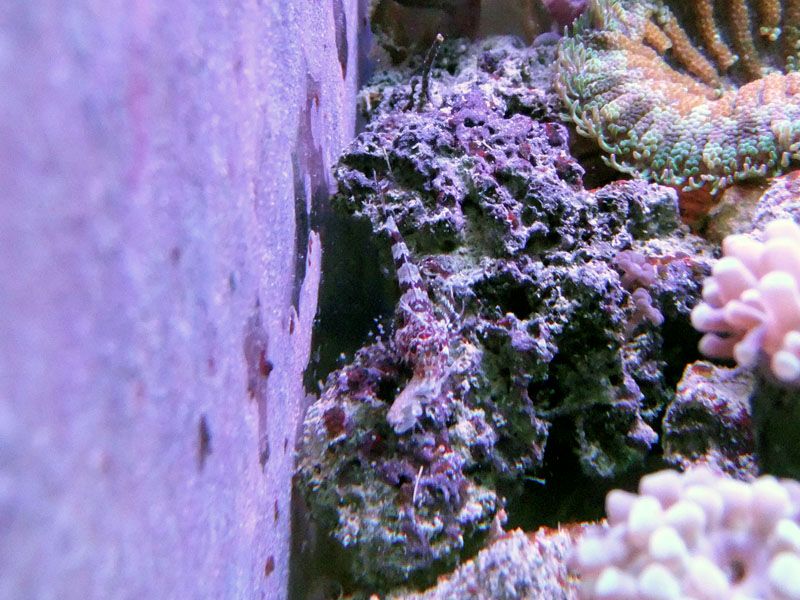 But uh-oh, what's this? The pom pom crab is interested in the commotion.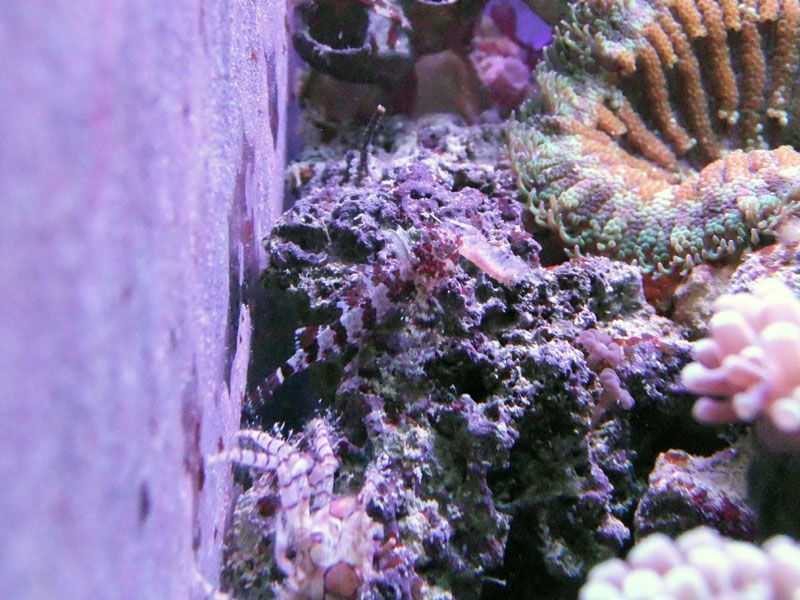 At this point he got distracted by the crab and dropped his prize. The wounded amphipod is legs-up next to him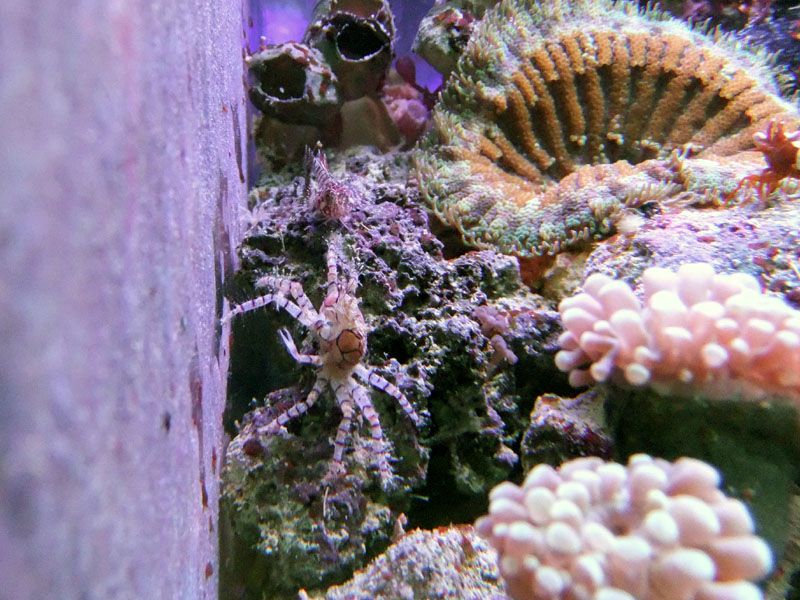 Hey now... what do you think you're doing??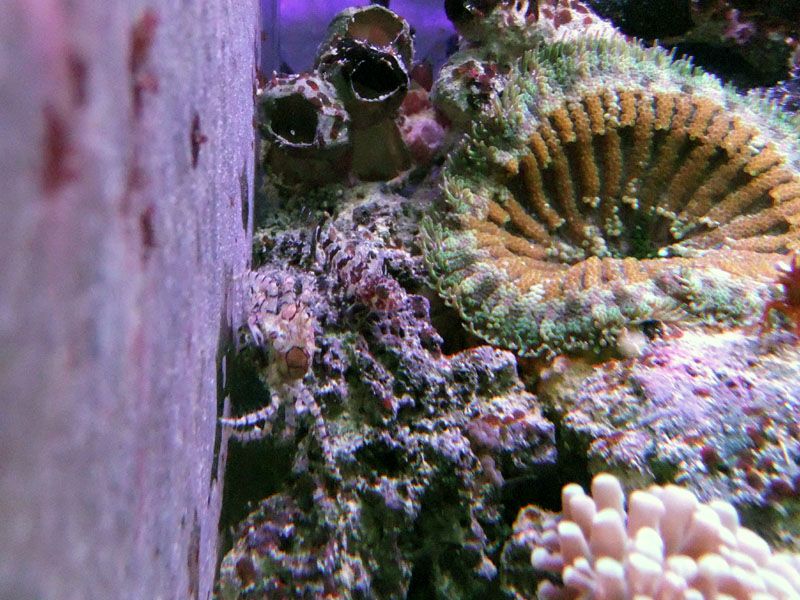 Nooooo, he stole it!!!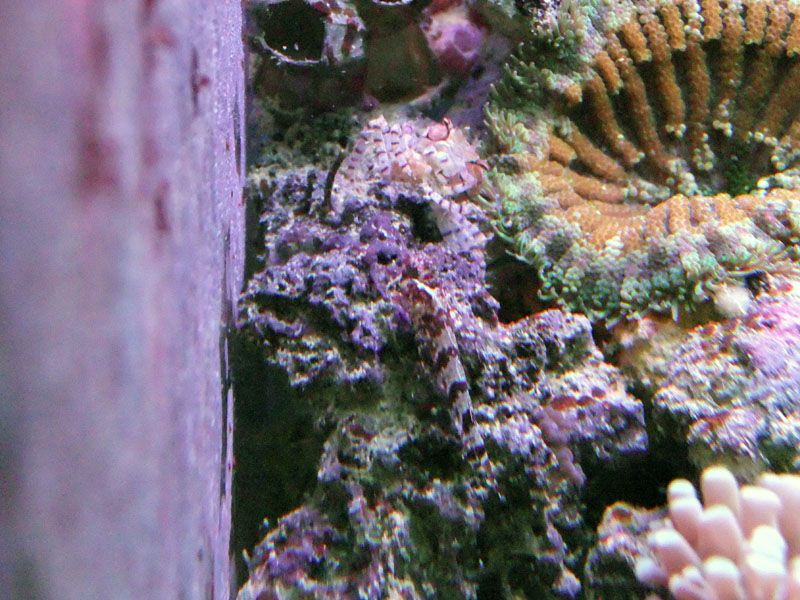 You just stood there and watched ;_;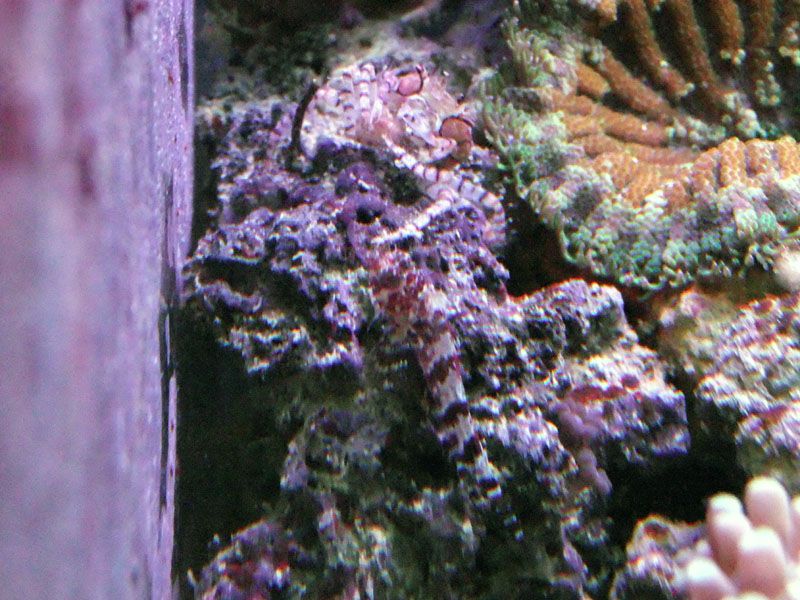 Off to sulk under the algae scraper