William and I visited a different local fish shop on Sunday, and oooooomg, they had the cutest baby fahaka ever. He was coming up to the front glass to beg for food, following our fingers, and just being terribly adorable. They were priced super cheap and I teased Will that he should get it, not knowing that he had a genuine interest. Long story short, we have a fahaka now.
He had a couple of ich spots, so he is currently in quarantine with a UV sterilizer. He is disgustingly cute y'all, like you wouldn't believe. It usually takes a while for these guys to settle in to a new home, but this one is already active and gorging himself on pond snails. He is not shy either, definitely one of the most personable little babies I have ever seen
Has a few bite marks from the larger fahaka he was being housed with, but I'm sure he'll heal up quickly.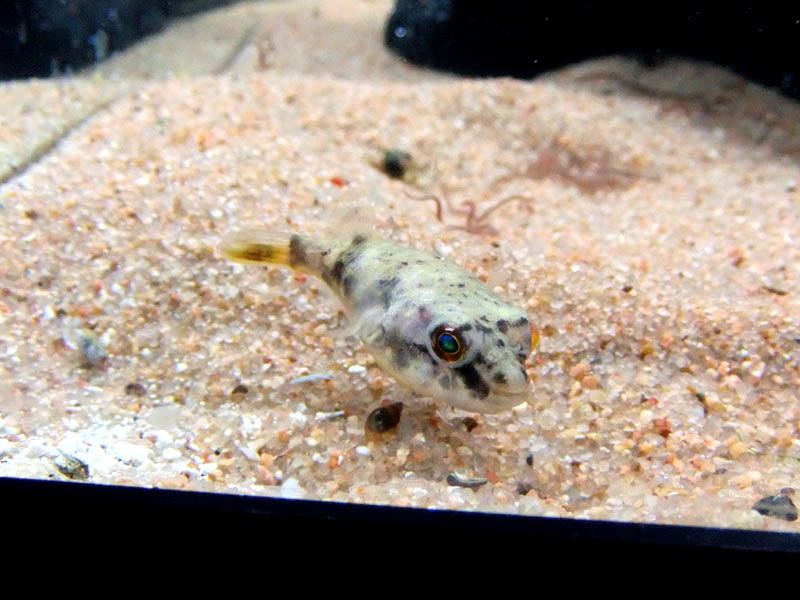 Eating snails
http://www.youtube.com/watch?v=zng2y9Px9Fg&feature=youtu.be