Thought I'd post some of the few pictures I got of my Ball Python, Crowley. Most of these were from her first night settling in, and I'm not the greatest photographer so I'll apologize in advance for any terrible shots.
First, here's her new setup complete with a smaller hide and climbing branch. I had her on paper towels for a week while I treated her eyes with on opthalmic ointment from the vet, but she seems to like digging the aspen out of her hid and making a deep pocket in there so I gave her the aspen back after I was done treating her. Harder to clean, but oh well. There's an under tank heater on a lamp dimmer on the right side, and the water bowl needs to be filled more but it keeps the humidity up pretty well. That red thing in the back is a cat collar with bells on it, and it's behind the tank, not in it. Keeps Momo away from the tank. Feel free to off suggestions or point out anything I seem to be missing, I am just starting out.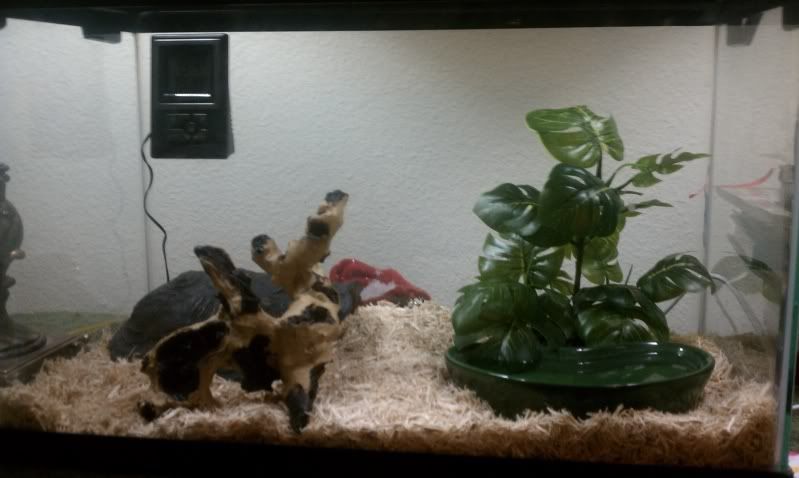 Settling in her first night, she loves that plant so much.
Ooh, what's this?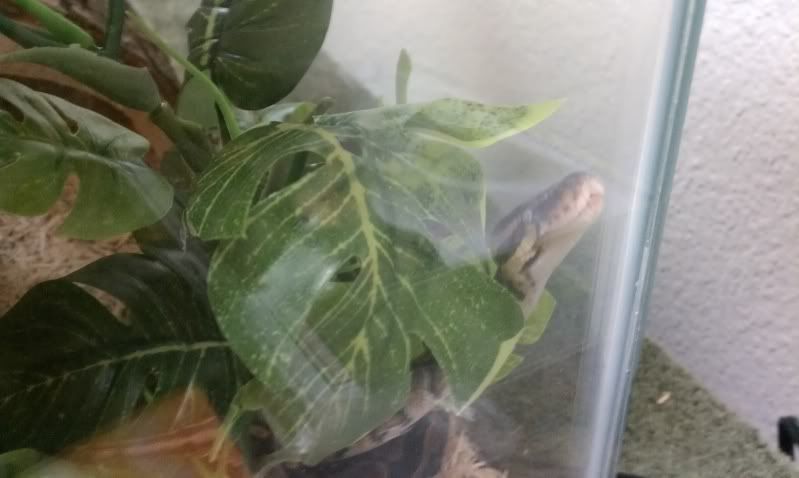 And the only decent facial shot I have, of course it's the side with her missing eye.