Assignment - select a photo, alter the colors using a photo-editing program, and paint it on a large piece of plywood. I got a 4'x4' piece of wood, primed it, and used a projector to trace the enlarged image onto the surface; I followed that with an ultramarine blue underpainting. Today, I painted in the actual colors and whisked it. The first whisking didn't go so well. Part of the painting was already too dry, and part of it was still too wet. I also went kind of overboard on the bee. After some repair work and a second whisking and some more repair work, here's what I have: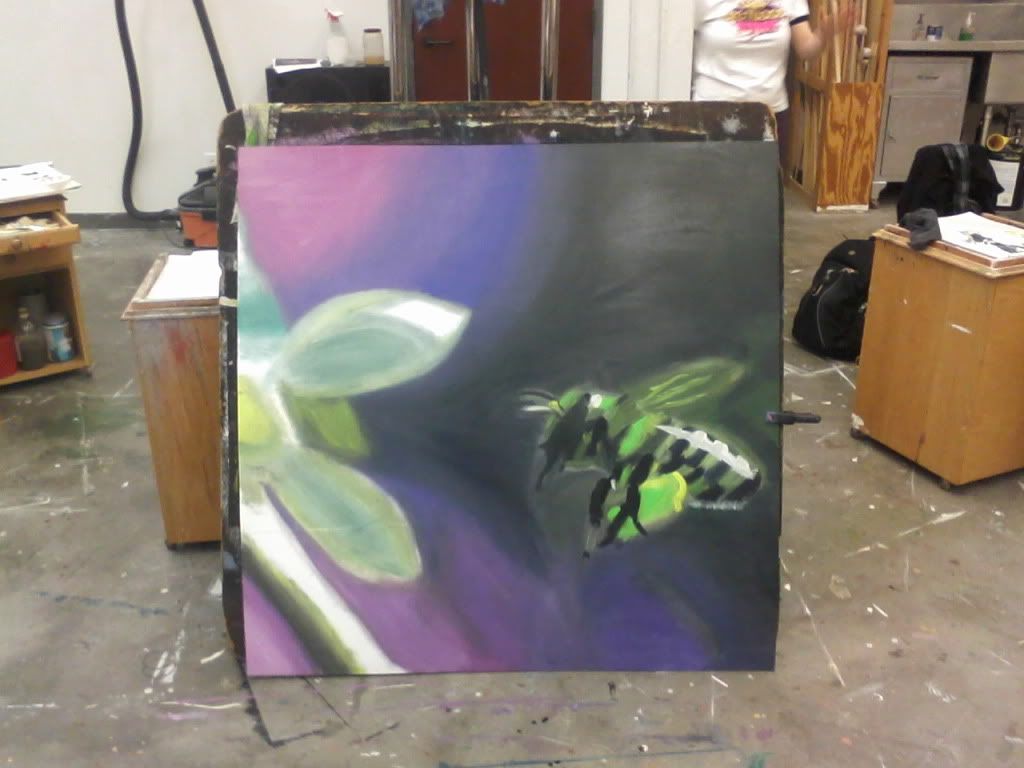 It's not as obvious in the picture since it's so small, but the bee is VERY rough. The flower also needs to get paled down a lot - it's actually supposed to be mostly white. The next step is to work towards precision and a little more detail, then glazing. We might or might not cradle them as well.
Edited by LilGreenPuffer, 06 February 2012 - 08:58 PM.