I LOVE this pleco, goldies have to be one of the coolest species around. Mine is always up front begging for food... so personable! He lives in the goldfish tank along with a lemon pleco, who doesn't often come out for pictures.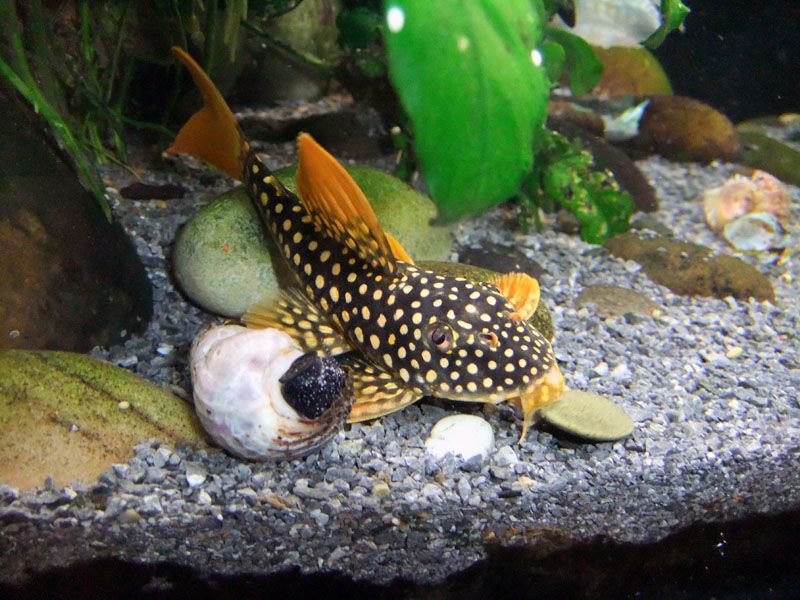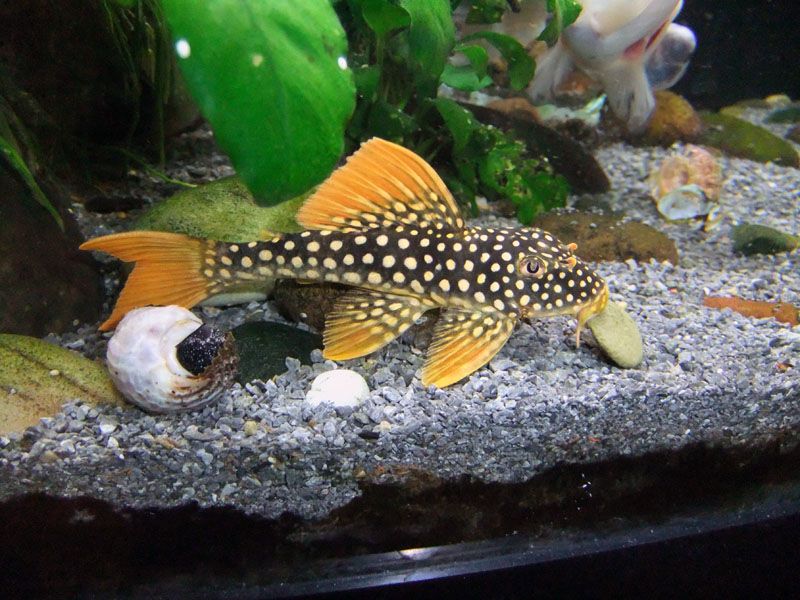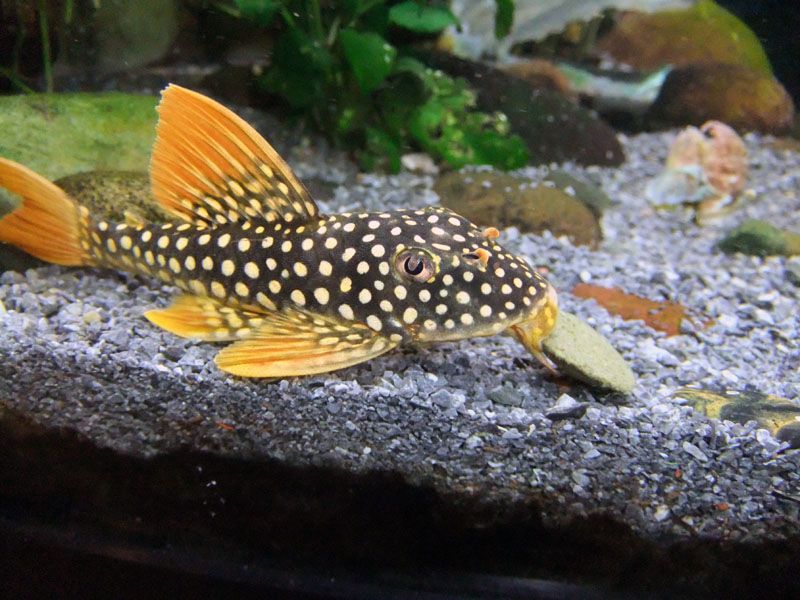 Here he is giving his mystery snail friend a kiss. Muah!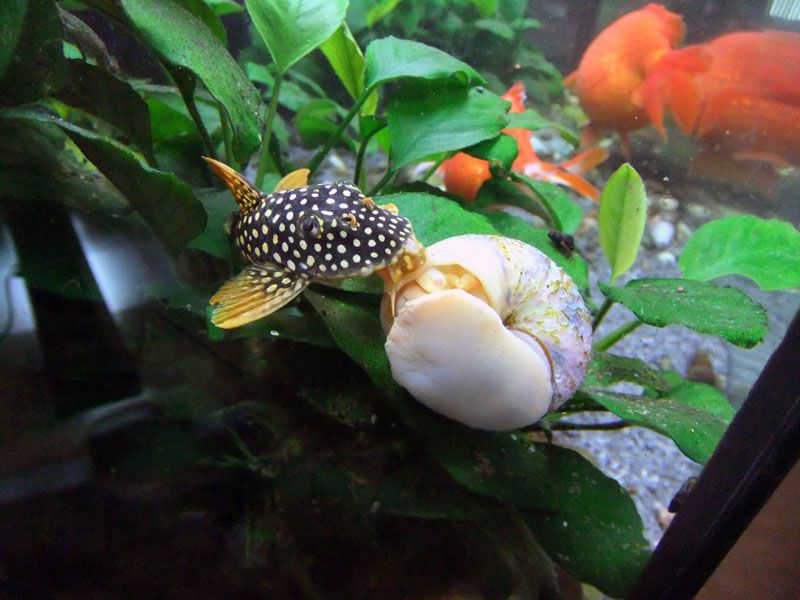 And speaking of snails... there might be a few in this tank. Yep.
The rabbit snails have been very prolific in this setup (maybe that is why they call them rabbit snails?) I just took some in to work, but I counted over 50 the other night, so I think I should take in a few more, lol. Here they are enjoying a delicious pear core.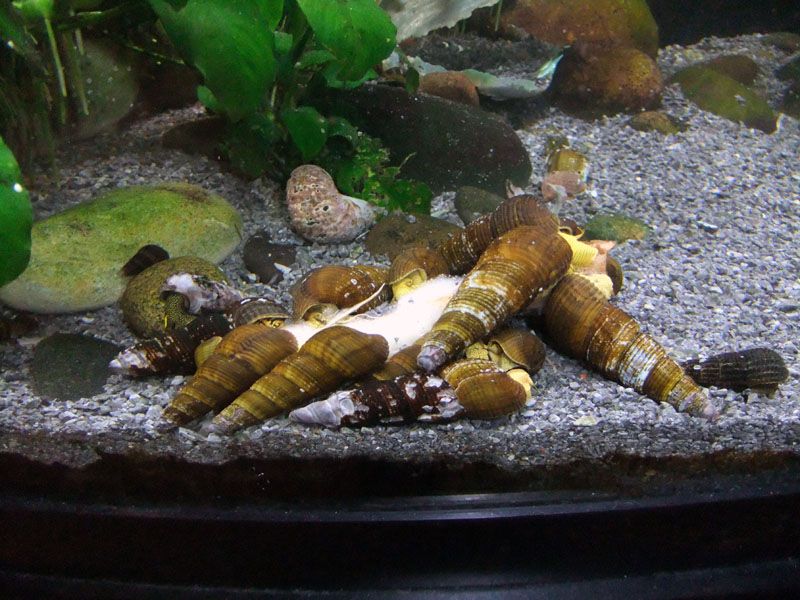 The goldie also enjoys pears.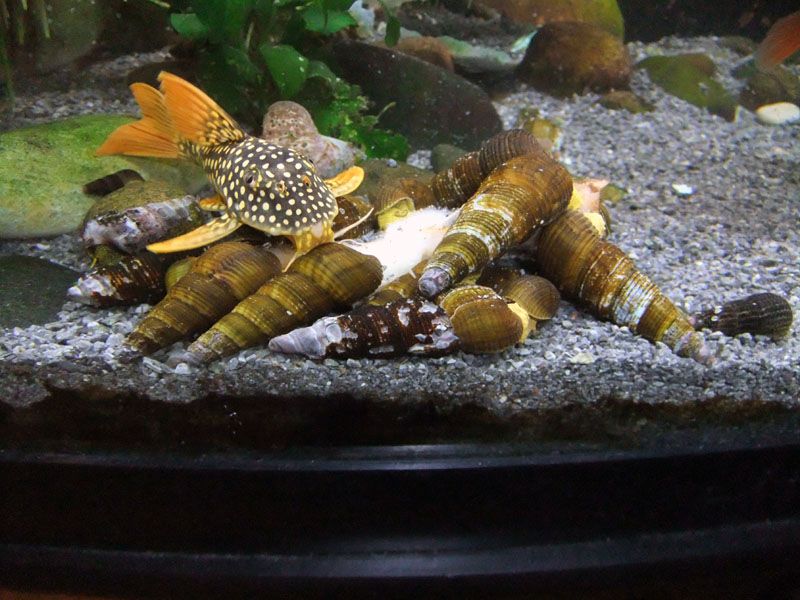 I had a greater siren in this tank a while back, but after a few months he decided that goldfish fins are tasty, and had to be rehomed. I was bummed to have to get rid of him, so when I found a tiny baby siren at another local store a couple of weeks ago, and I had to snap him up. He was being sold as a dwarf siren, which he is not, but regardless he is currently way too small to be of any danger to anyone. I am not sure if he is a greater or lesser, but he is cute!