We got a new shipment of corals at work, and hiding in a hole in one of the coral rocks was a tiiiiiny little mantis. These guys are considered pests by many reefkeepers, so I coaxed him out of the rock... and he was so dang cute I had to take him home with me!!
It has been a while since I had a mantis, but I absolutely LOVE them, so I'm thrilled to have another. I believe this one is
Haptosquilla glyptocercus
. They don't get much more than 1" long, so his 0.9g home provides ample room. It is a
Marina Cubus betta kit
with 2
Ecoxotic 3w LED Stunners
for lighting. Currently fitted with a HOB filter, but I have a nano pump ordered for it, which I think will look nicer.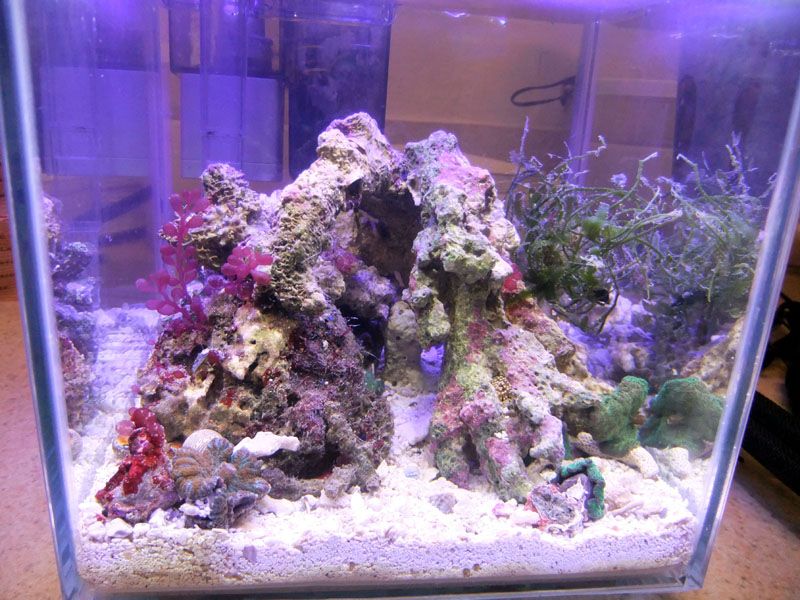 This pic is from my camera phone, which actually did a better job of capturing the color.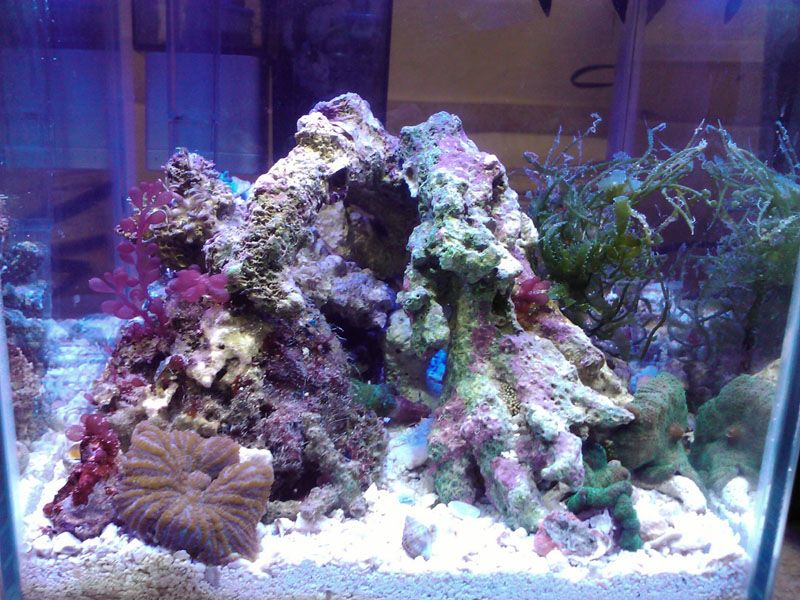 Where it lives, on my computer desk.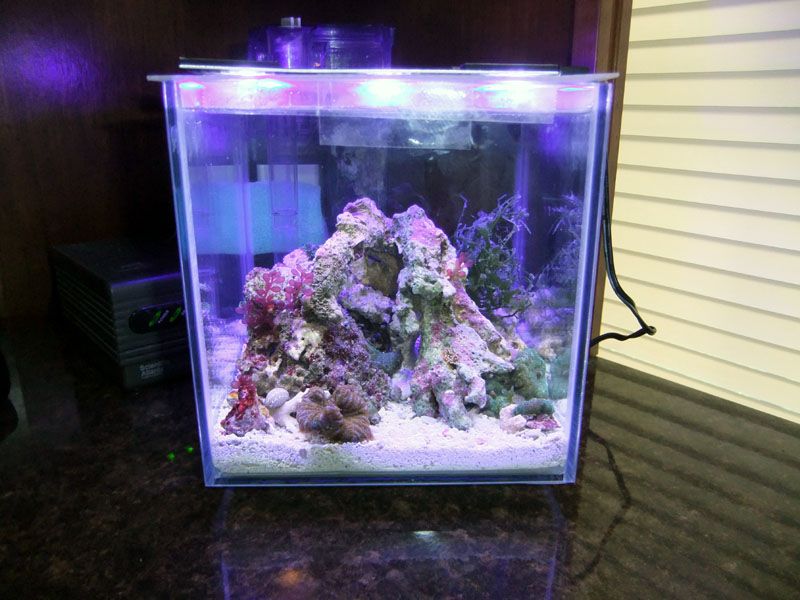 Soda can for size reference. It currently has a ghetto lid comprised of plastic canvas and packing tape, but I'm planning to get some glass cut for it once the new pump arrives.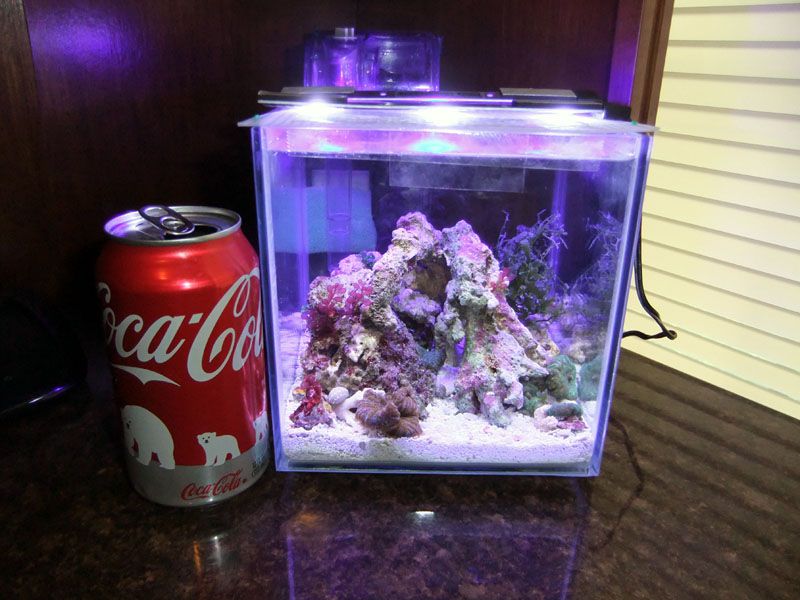 Mantis!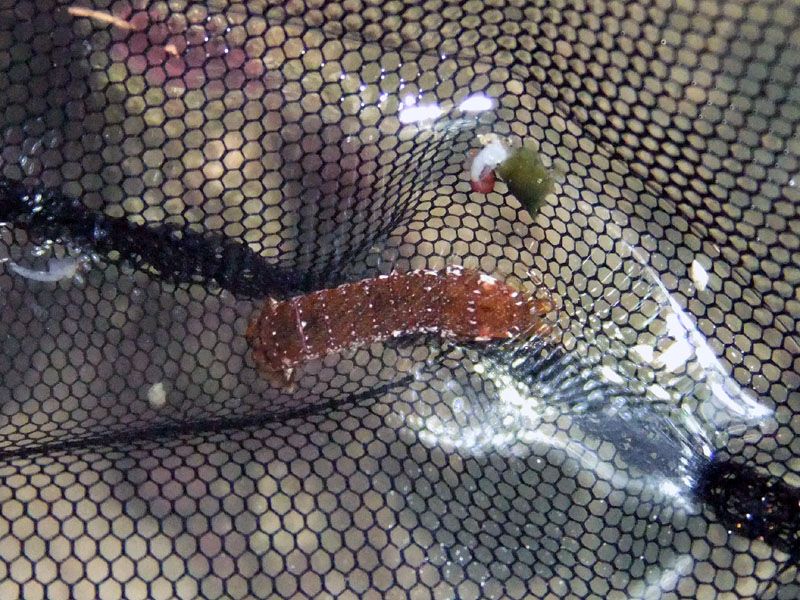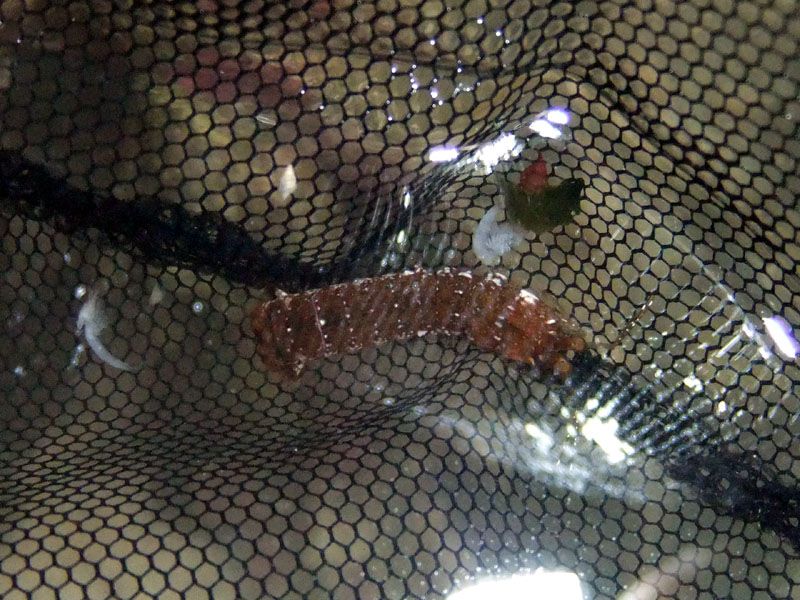 Peeking out just after being introduced to the tank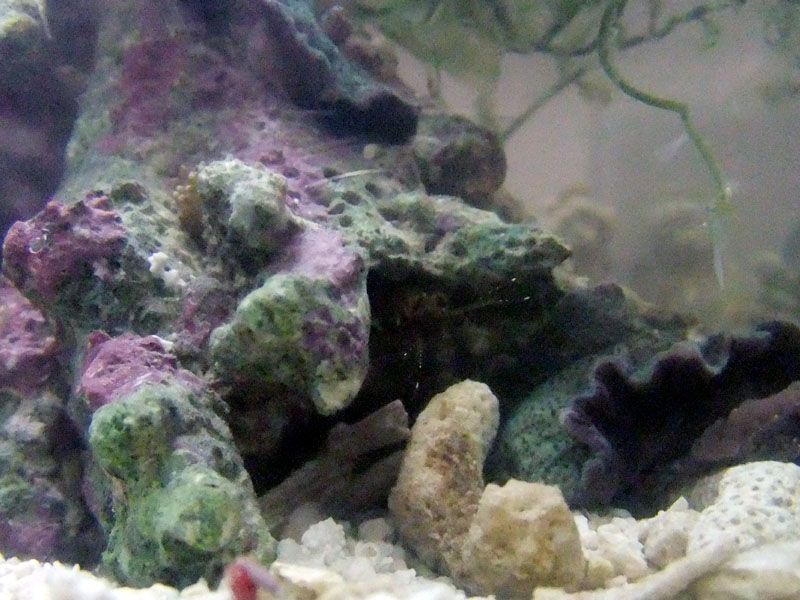 New home... this seems to be the hidey-hole he has chosen, right out front.