When I was given this tank I was unsure of what fish to put in there.I had planned on getting pi,and had two pairs of macrostomas.SO I was tossing between both pairs of macs vs the pair of pi.
Upon arrival of the Pi it was clear they would be the inhabitants as they are rather big fish.So I am setting it up for them!Tank specs are as follows:
55 gallon
Substrate:Black Beauty blasting sand
Light:48"Current USA Satellite PC with two natural daylight bulbs and moonlight LEDs
CO2:Soon as I can afford I will get a fully pressurized system
Filtration:Eheim 2213 classic canister
So far I have the light,sand,filter and fish.Some plant clippings in there right now,which is about 20 stems of ludwigia hybrid,ludwigia repens,rotala rotundifolia,rotala walichii giant hairgrass and blyxa japonica.Ill be moving a barclaya longefolia in there tomorrow hopefully.Heres a few pics of the tank with the light setup.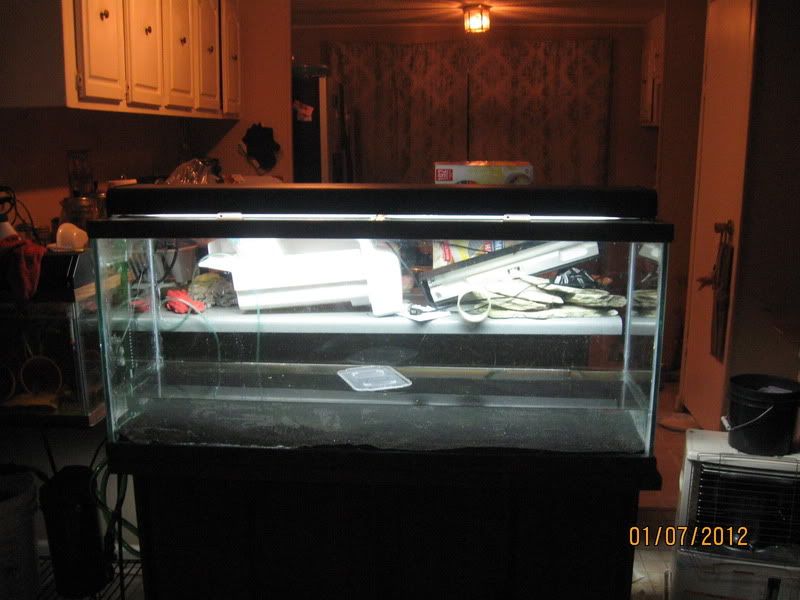 Front
Side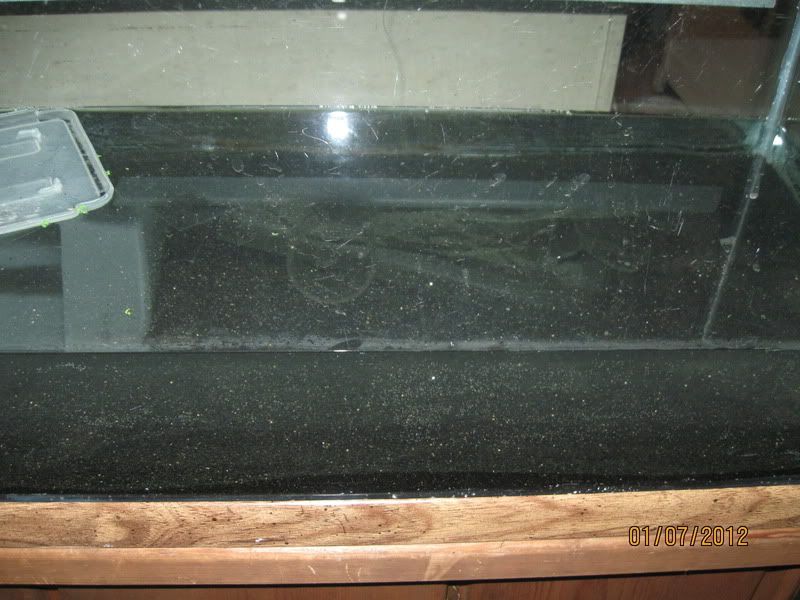 And just a shot of the sand.
I didnt get around to painting the back,I was wanting a 3d background on it but Ive got to ome up with more money for that stuff.
Thought?