I finally had the motivation to work on some gift art today, which is good considering I'm doing it and bad considering that these were supposed to be Christmas gifts. One of my friends absolutely LOVES cephalopods, and also drinks an epic amount of tea, so I got her a giant novelty mug, decorated it with sharpie, and filled it with a bunch of my favorite teas. This reminded me of why I never draw octopi despite loving them: it is damned tricky to get them right, and I'm not 100% sure I hit the mark: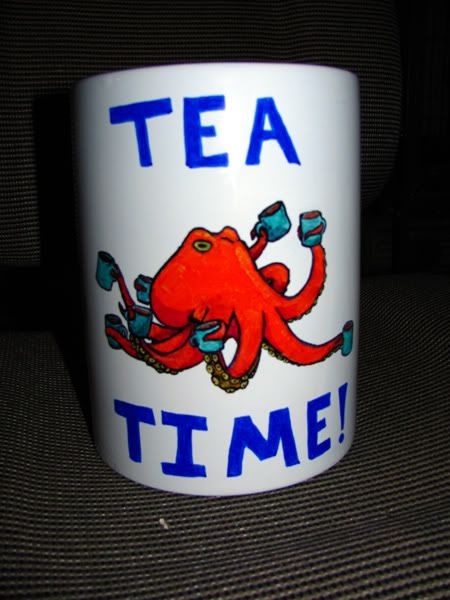 Sorry for the crapitude of the photo; hard to photograph something with a bowed front like that.
I also made this individual a birthday card featuring a character from one of my novels, a werebear: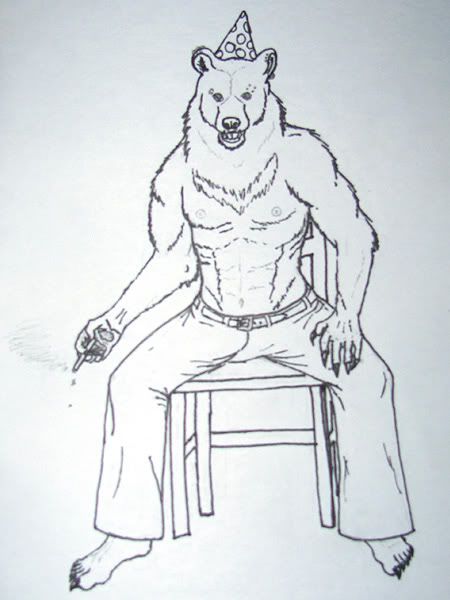 The anatomy isn't 100% but I'm mostly pleased with it, as it's a step up compared to most of my anthro art. It's also my first time inking something.
I'm currently working on two ornaments for the hubby that I am over-optimistically hoping to have done by New Year's. They are Warhammer 40K themed, one of a Space Marine (Ravenguard) and one of Tyranid. My goal is to have the marine firing off "scene," and the Tyranid charging from the opposite direction, so it looks like a battle between the two if you hold them up alongside each other. Pics when that happens, as they're laughably incomplete right now.