We dropped by our favorite local exotics shop yesterday for some supplies, and they had an awesome old Wardian terrarium case set up as a tarantula enclosure with adult male P. metallica included, all for $199. William wasn't interested in the spider and asked about the price of the case by itself... only $70!! Ridiculously cheap considering what comparable pieces go for new, and it is in really good shape minus a few minor dings and a chip on the left back corner -- all easily fixable.
We are going to have to rearrange some furniture to find a place for it, but it was way too cool to pass up.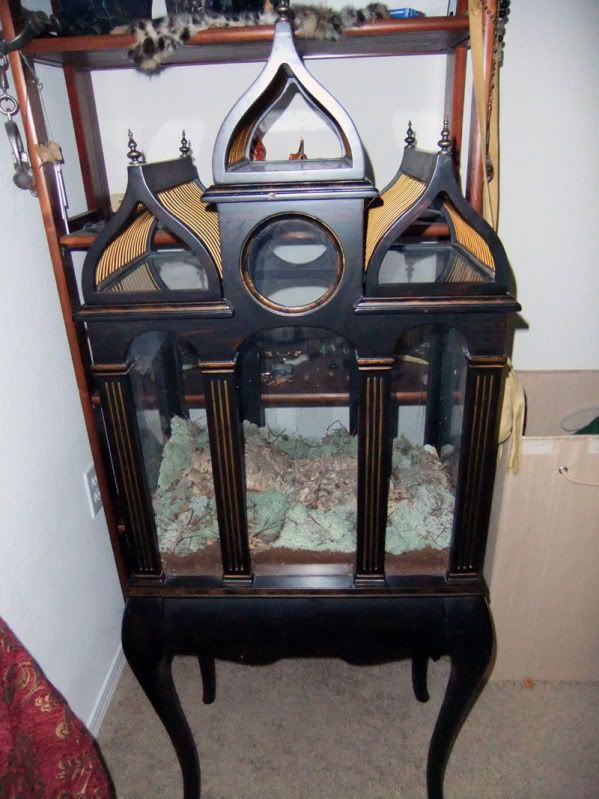 As we were paying, they asked what we were planning to put in it and Will mentioned his female P. metallica... the manager thrust the kritter keeper with the male Gooty at us and said "Well here, take him too!"
. Apparently they were trying to sell him because they'd had him in the enclosure with their display female, but he didn't want anything to do with her. The deal is they get half the spiderlings if we can get them to produce. Neither of us have ever bred tarantulas before, but hey, why not give it a shot?
Here he is... BTW, the combination of short enclosure and flighty spider made these pics particularly fun to take!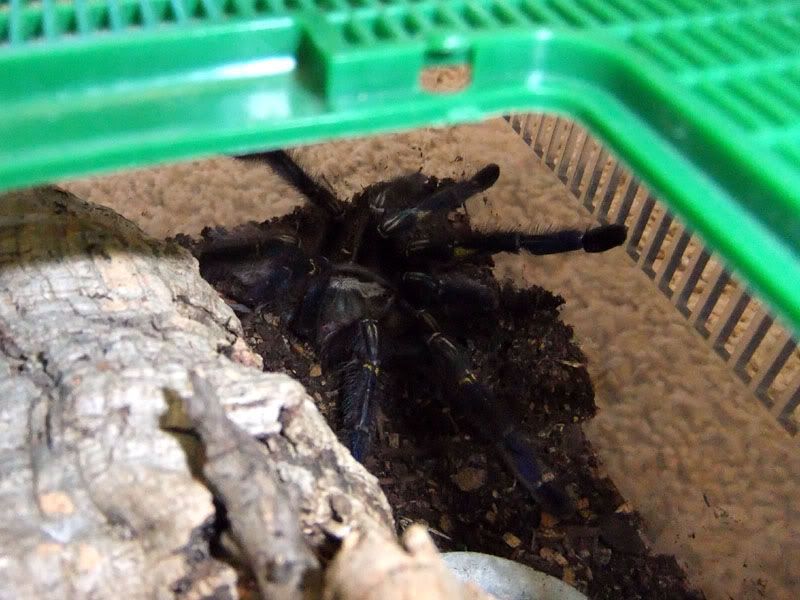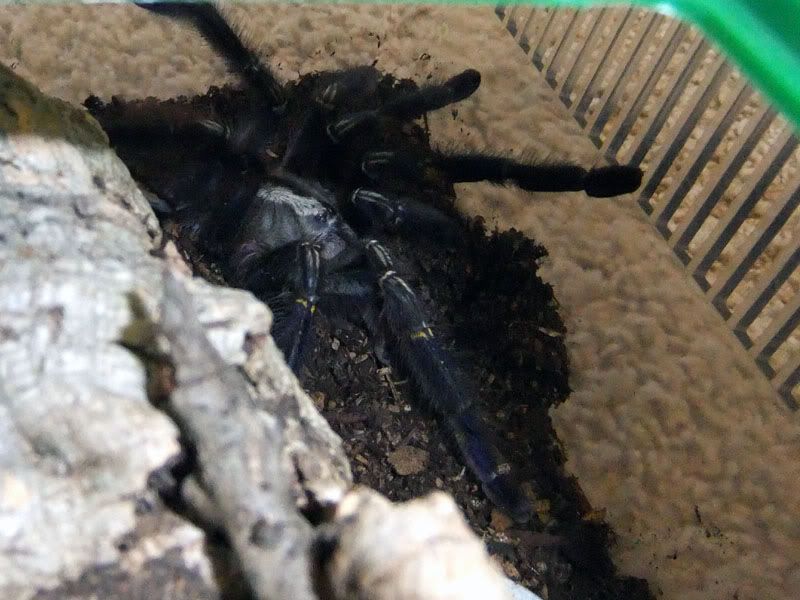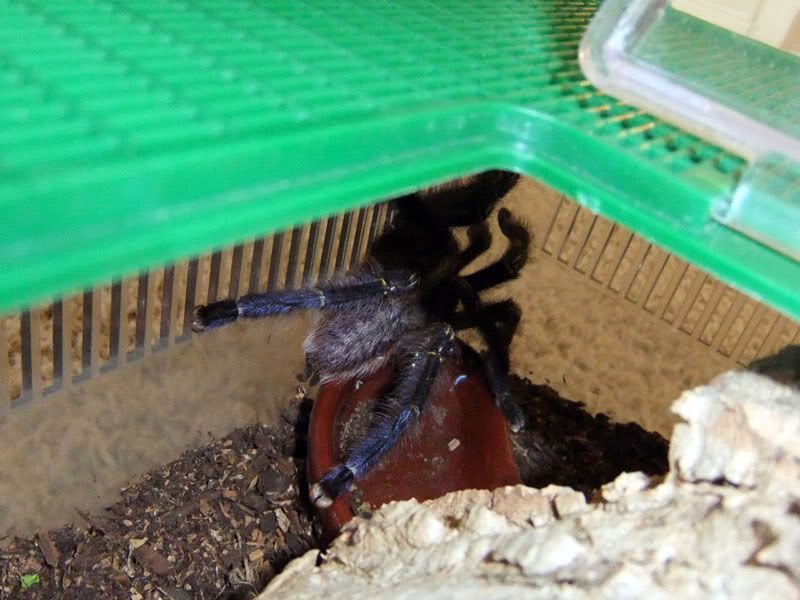 He's nice, but the female is stunning! Will raised her up from a spiderling.