Well i found one of these guys after school today on the road. It was seemingly in its 4th instar so i put it in a small dish while i ran to the store to get groceries. It was actually in with my oleander catapillar(wasp moth). I was going to move it into a 2 liter setup that i use but when i got home it was in mid cacoon lol. Whoda known? It didnt have the orange hue that you normaly see in 5th instar. Ohwell.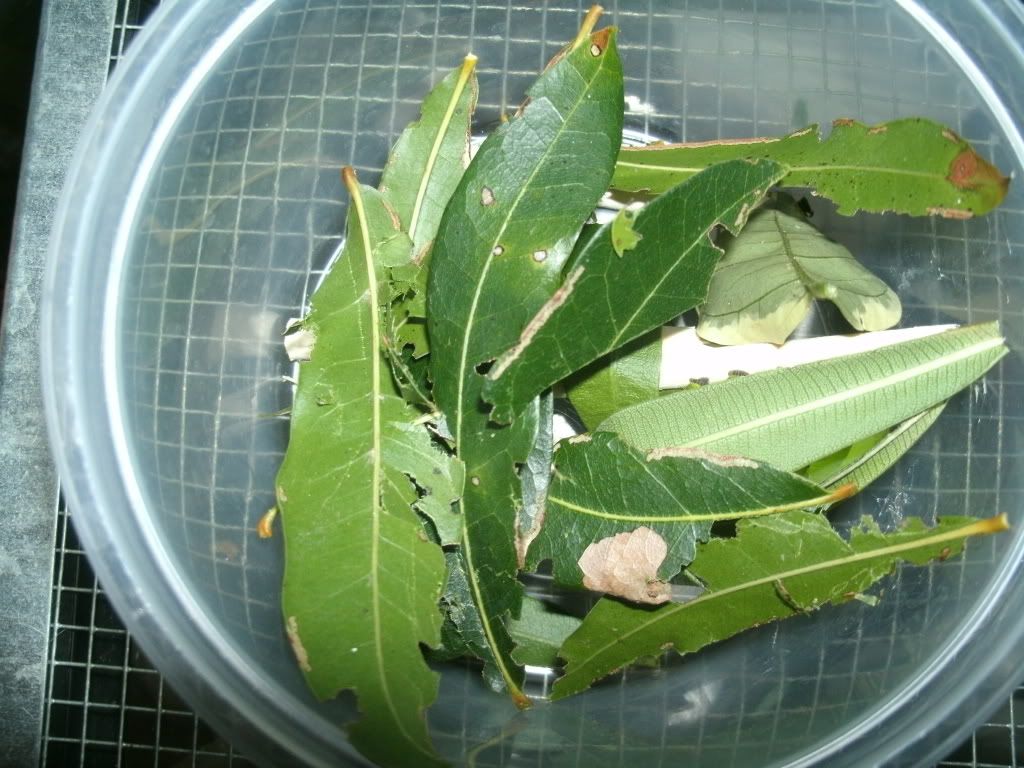 It was using oleander leaves so i ran out real quick and threw in some bovagania, bottle brush, sweet gum and bamboo. Just so it would have enough to wrap in. Im going to wait 3 or 4 days until i move it to my empty 10gal. Great early B-Day present
Pics of the one i found a few years ago outside the greenhouse.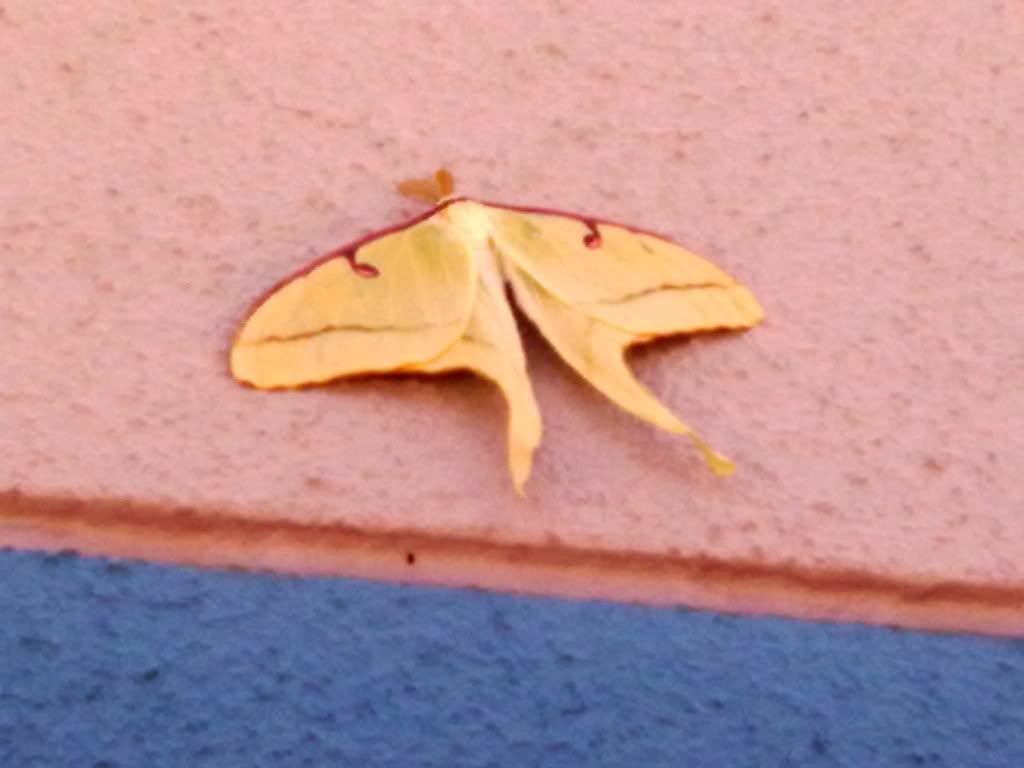 The ones down here are more sulfur and yellow then green.
Edited by dimidiata, 01 December 2011 - 07:04 PM.