William and I decided to get hermit crabs.
We discovered
LiveHermitCrabs.com
and were way too tempted, we both missed having land hermits around. We ordered 2 Ecuadorians, 2 ruggies, and 2 violas. Unfortunately they lost some stock after a week-long power outage following Hurricane Irene and are out of Ecuadorians, but they will be sending ruggie/viola replacements and are shipping next week! SO EXCITED!!! We're going to have a 20g long setup for them when they arrive, with plans for a 33g long when funds permit.
... Also, we were so excited about them right after we ordered that we went out and found some hermits locally to add to the upcoming colony
William wanted some Caribbeans, which we didn't order because they are much cheaper locally, and I got an Ecuadorian. Now that I know we won't be getting any more E's in our shipment, I will have to be on the lookout for a couple more!
One of the PPs is really red, the other has more of a peachy tone, but it's hard to tell them apart in these pics because my camera fails. They've both already molted successfully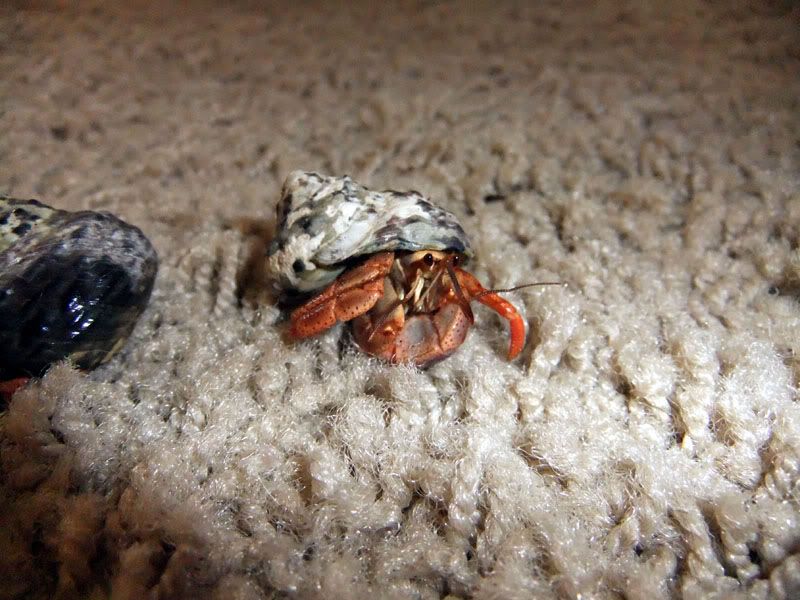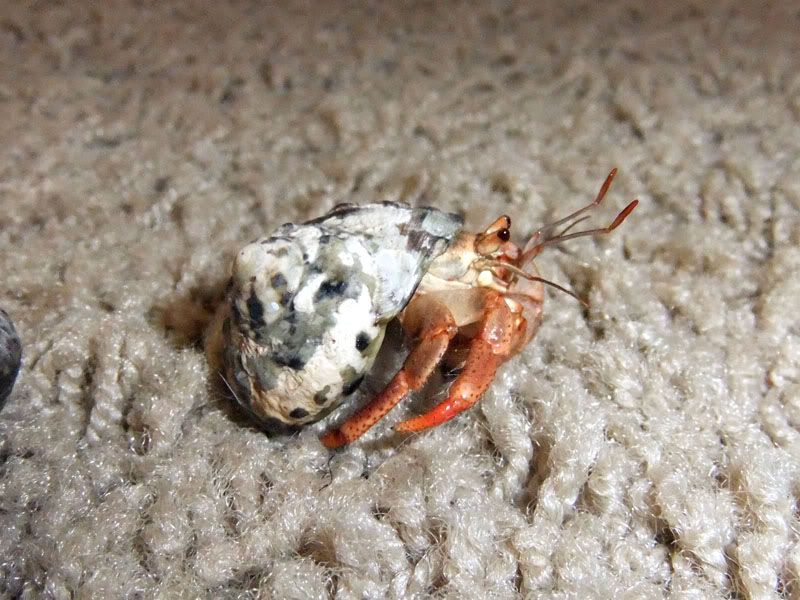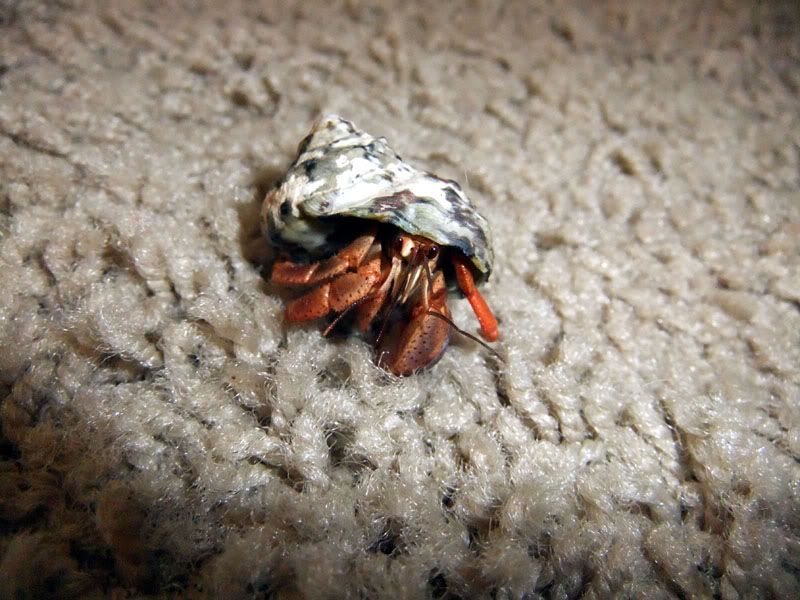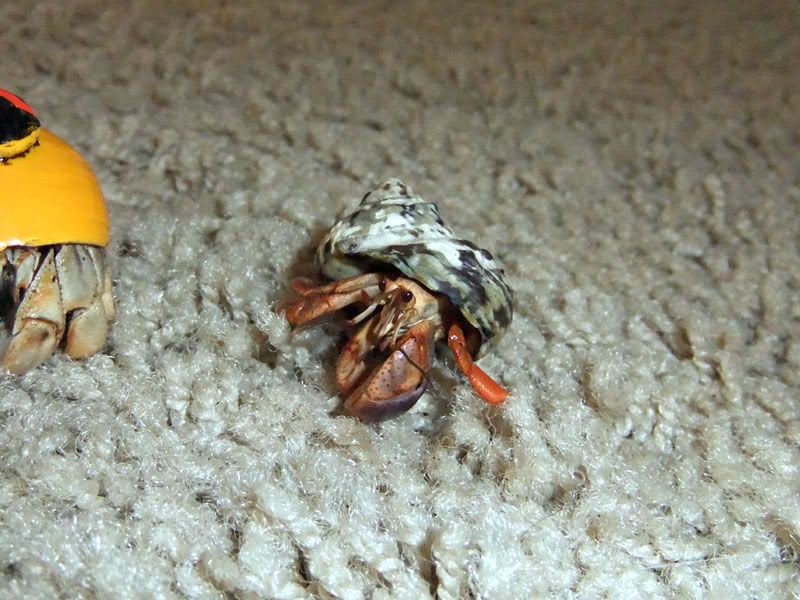 All 3 together. The E is embarrassed because his shell is so terrible, don't make fun. (Actually, that is about as far as he can fit into it.)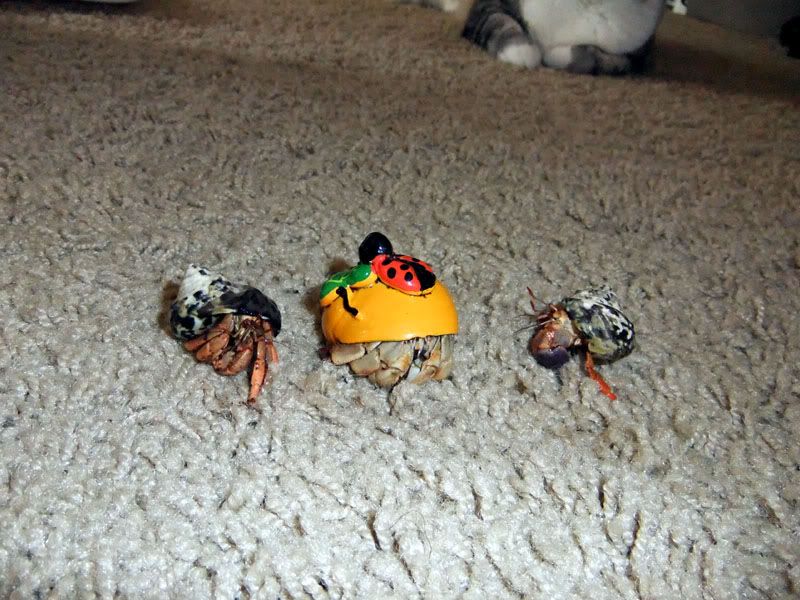 I love this guy. He is super active, not very shy, and not pinchy at all. Now if only he would change shells.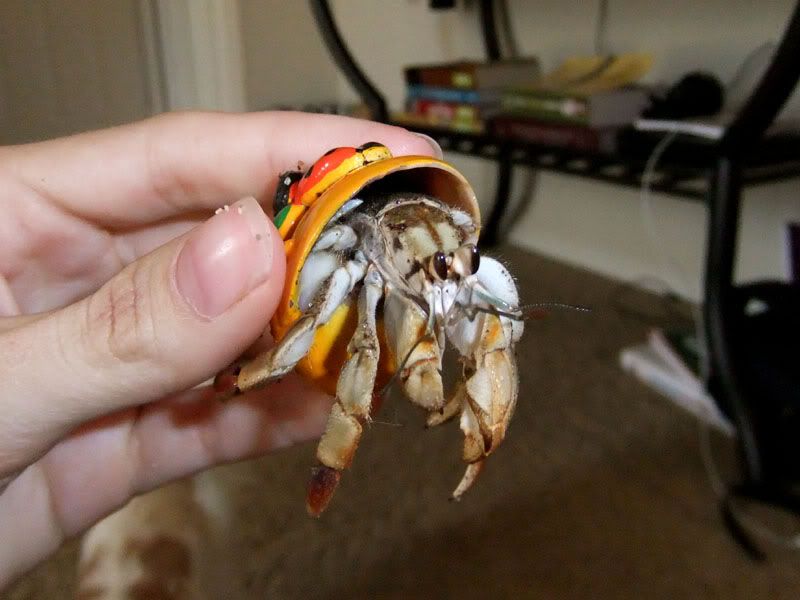 You can see Gypsy in the background... she is very interested in them.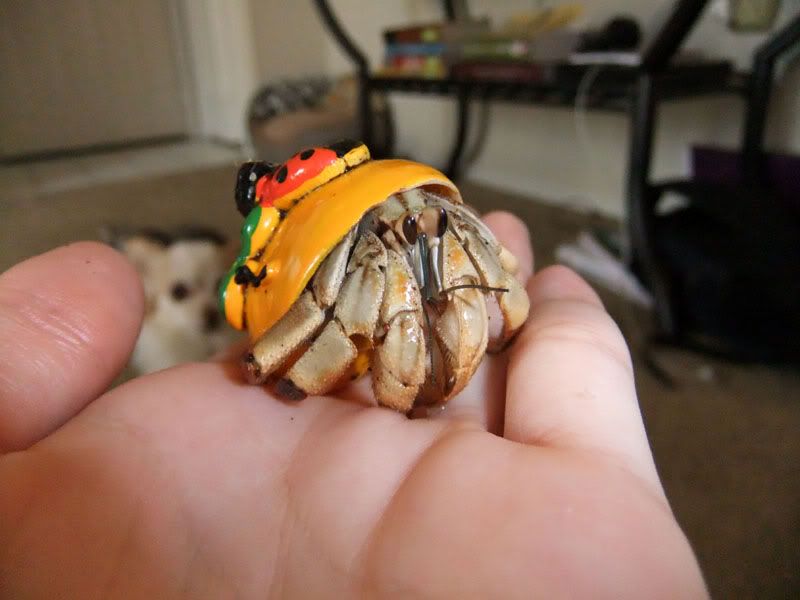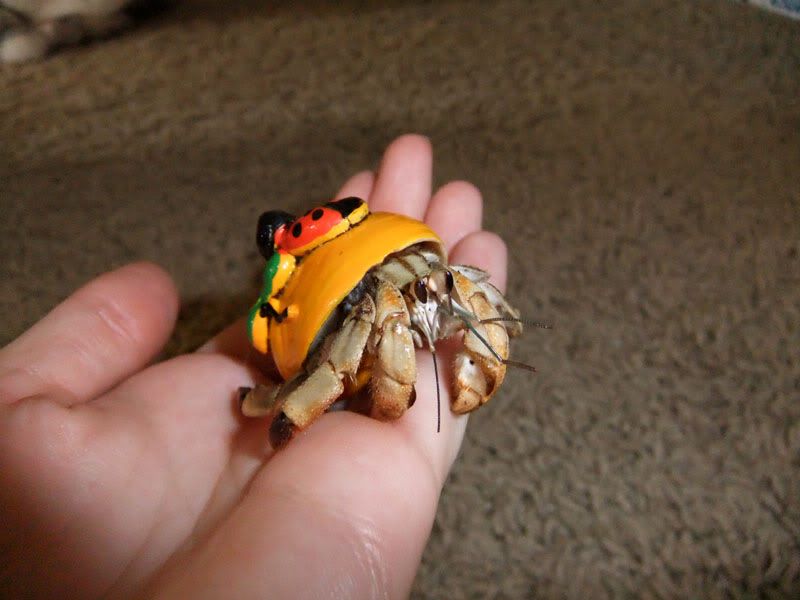 Little sample bags of food I ordered from
TheHermitCrabAddiction.com's store
. They have a crazy variety of stuff for crabbies, omg. nom nom nom