Earlier this summer I decided to put a lady outside for mosquito control,by the front door.Well, i kinda forgot about her being out there,and figured that since I couldnt see her(the water was green with insuforia)then perhaps the cat got her.
Yesterday,I was doing some sweeping and saw a mosquito land on the water and about that time a behemoth snatched it!It was a pretty royal blue color,so I knew it was my girl!
Seems the outdoors did her some good,she was the runt!Look at her beside her brother!(please excuse his tail,its spawn damage and is slowly growing back)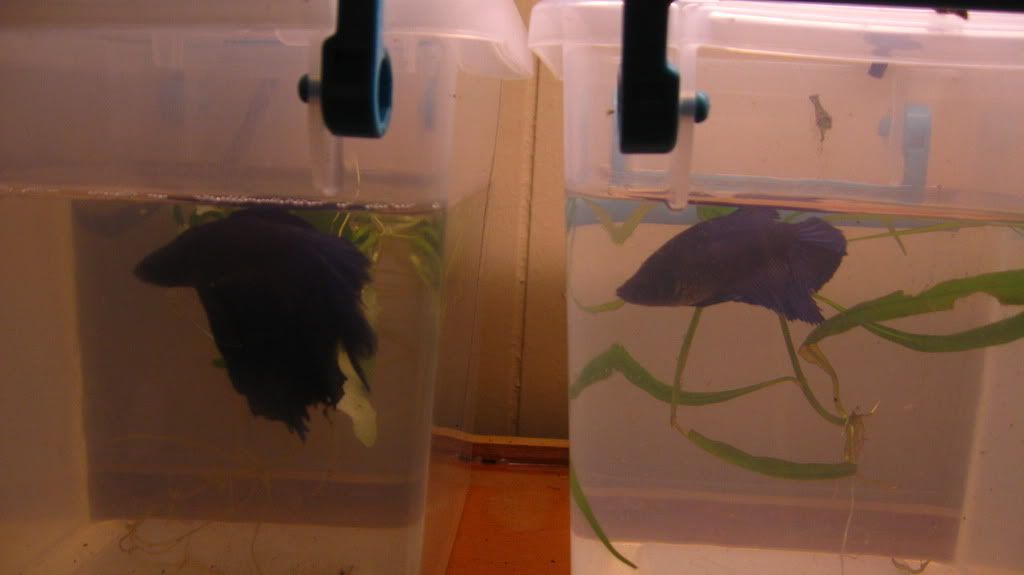 Anyhow,she has the best finnage out of all her siblings,but shes way to big to spawn.