Heya everyone =)
So my first betta is finally here! He is ace, really active and is still exploring his tank loads. He is a super delta by the look of things, just shy of a halfmoon. I haven't got him to flare yet but the photo and video of him on the breeder's website show him flared. He is so tiny, I'm a little worried that his tank is too deep for him to sleep in comfortably as the distance from the bottom of the tank to the surface is quite big compared to him. Will have to wait and see how he does.
He has a pale body with turquoise marbled scales, and an orange head! Which may or may not be an injury or a change in colour, will have to wait and see. He then has butterfly turquoise/white fins with some red 'wash' bits on them, I know these are considered faults but I'm not going to show him or breed him, so I don't mind =) Does he have a cambodian type body because he is pale with coloured fins?
He has been dubbed 'McClane' because of his die hard attitude, after all the stress and hardship he's endured to get to me. Me and my boyfriend had picked a thai name for him (my boyfriend lived in northern thailand studying primates 2 years ago so knows some of the language) but that name seemed far too peaceful for him!
photos...
no light photo
better photos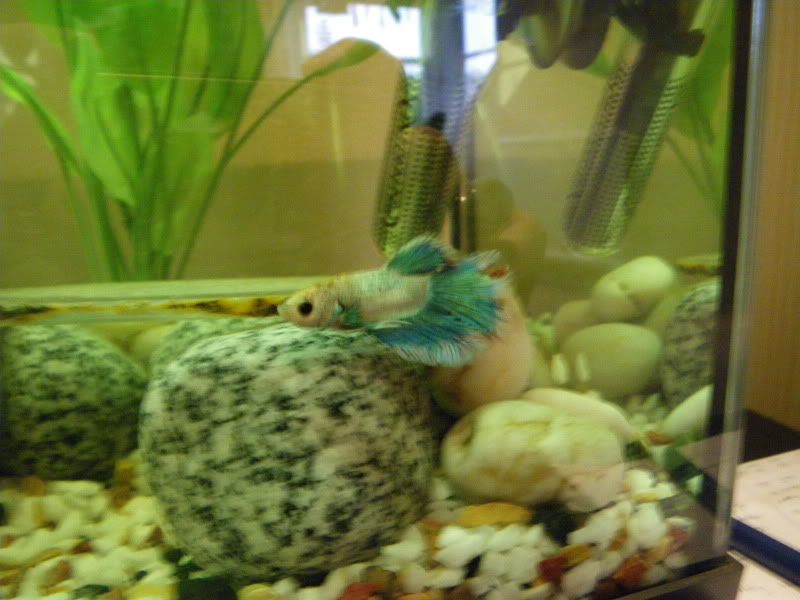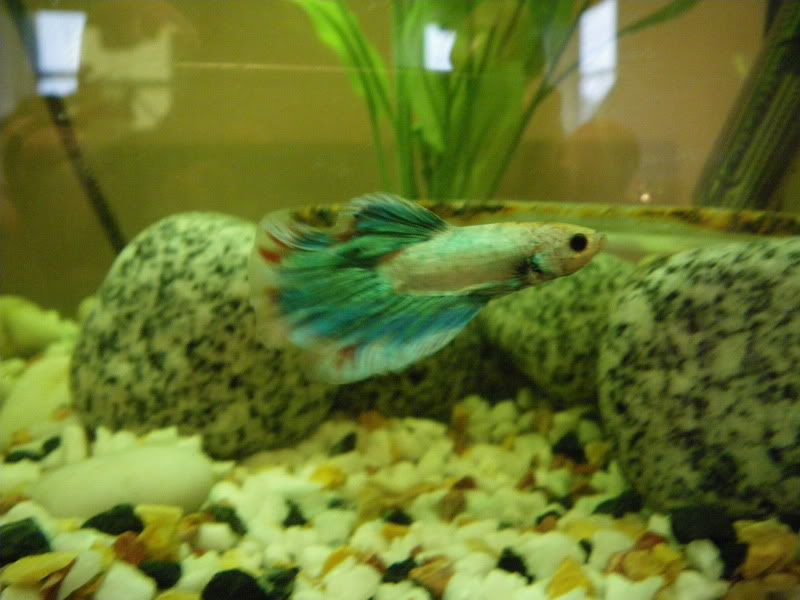 Video!
Edited by SaF, 21 April 2011 - 05:03 PM.