This guy was in walmart looking so sad so I took him home to try and heal him. His dirty little cup didnt give any information. It just said male betta.
What kind is he? When i took him home the other day, he didn't have any coloring so i think he is getting better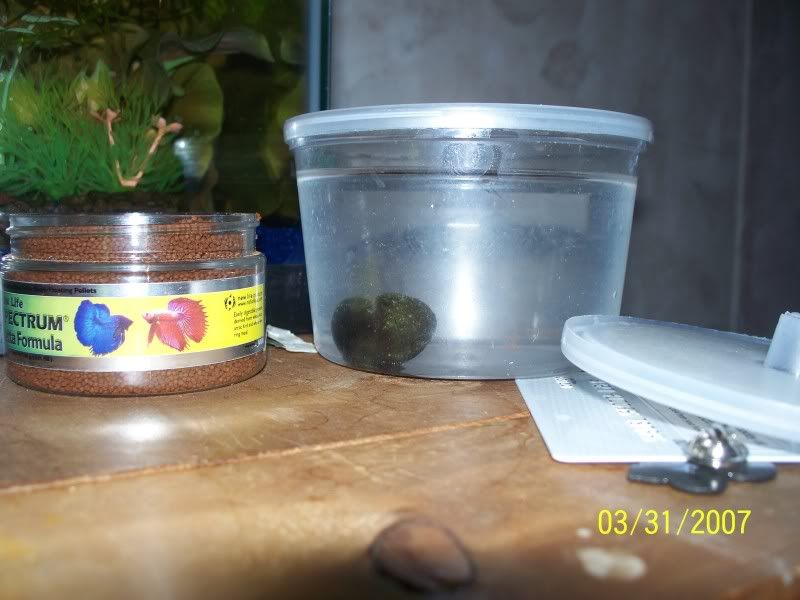 he is staring at my 5 gallon tank thinking Why can't I be in there? (That's Grumpy betta's tank. grumpy betta is grumpy). I put a piece of paper so they couldn't see each other.
Edited by Tiki, 09 April 2011 - 08:20 AM.