When I first got my pom pom crab he didn't have any anemones, but I took pity on him and got him anyway. I managed to scavenge one for him at some point and he had it for months, but it recently died (I am pretty sure he drug it through something that stung it). Well a couple of days ago we got in a saltwater shipment at work and some poor pom pom who came in didn't last long, so William brought him home so that my dude could have the anemones. I tossed them in the tank and he found them almost immediately.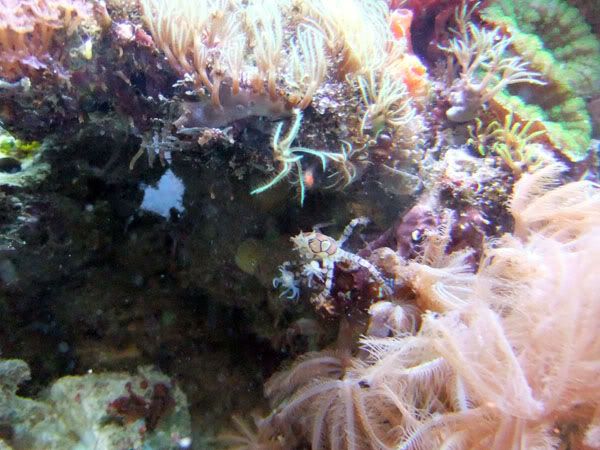 For the first time since I got him, he has both pom poms!
He seems happy about it.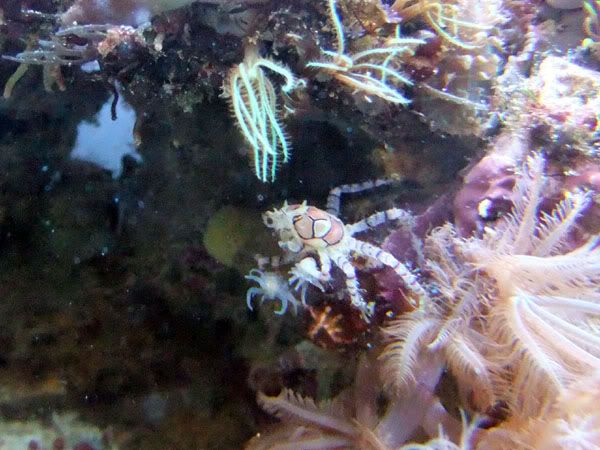 And this is my newest addition, a mini carpet anemone. My favorite coral, the purple hammer, got so big that I had to trade it in, and this is what I got to fill in the empty space. I was waiting on something special to replace the hammer, and I just luuuuuuurve this guy (so do my sexy shrimp!)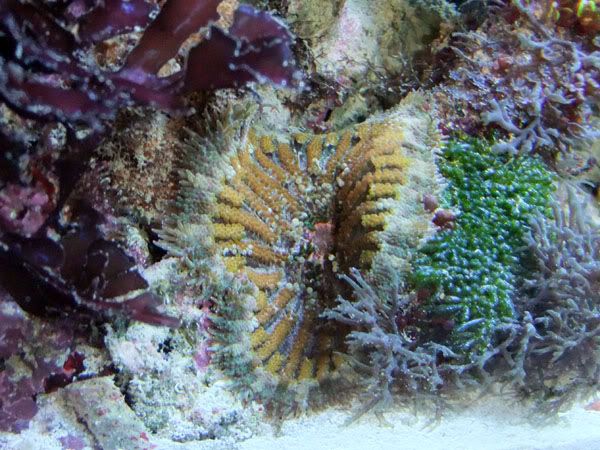 Whole tank. The orange tunicate is a fairly new addition as well. I really need to get in there and do some trimming, the anthelia and teal polyps are taking over. There are 4 shrimp, a crab, a hermit, and 3 fish in there, but you wouldn't know it by looking