Seeing all these nice tanks,i feel I should show mine too.They are not impressive.
So first up is Ba'uls tank.Three gallon NPT.Substrate is sand,eco complete and gravel.Plants are Riccia,sunset hygro,duckweed,rotala rotundifolia and crypts.Light is a desk lamp,high light.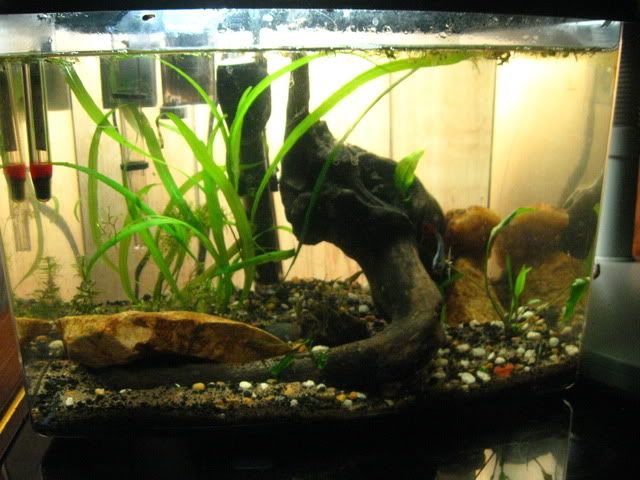 I have recently tied the riccia to the stump in there.Its slowly growing.
Hes shy,lolz.
25 gallon macrostoma tank.Houses three macs and a single albi female.Plants are filling in nicely.
More on this one tomorrow.I trimmed it back a little and scraped the thermometer gunk off the front.
And last one is my 29 gallon.It houses my eleven mahachai,four corydoras and for now,my HM female so her fins can heal(from spawning attempt.)It sounds way overstocked,but I assure you,the filter can handle it.I have a rena FX2 hooked up.The water is perfect.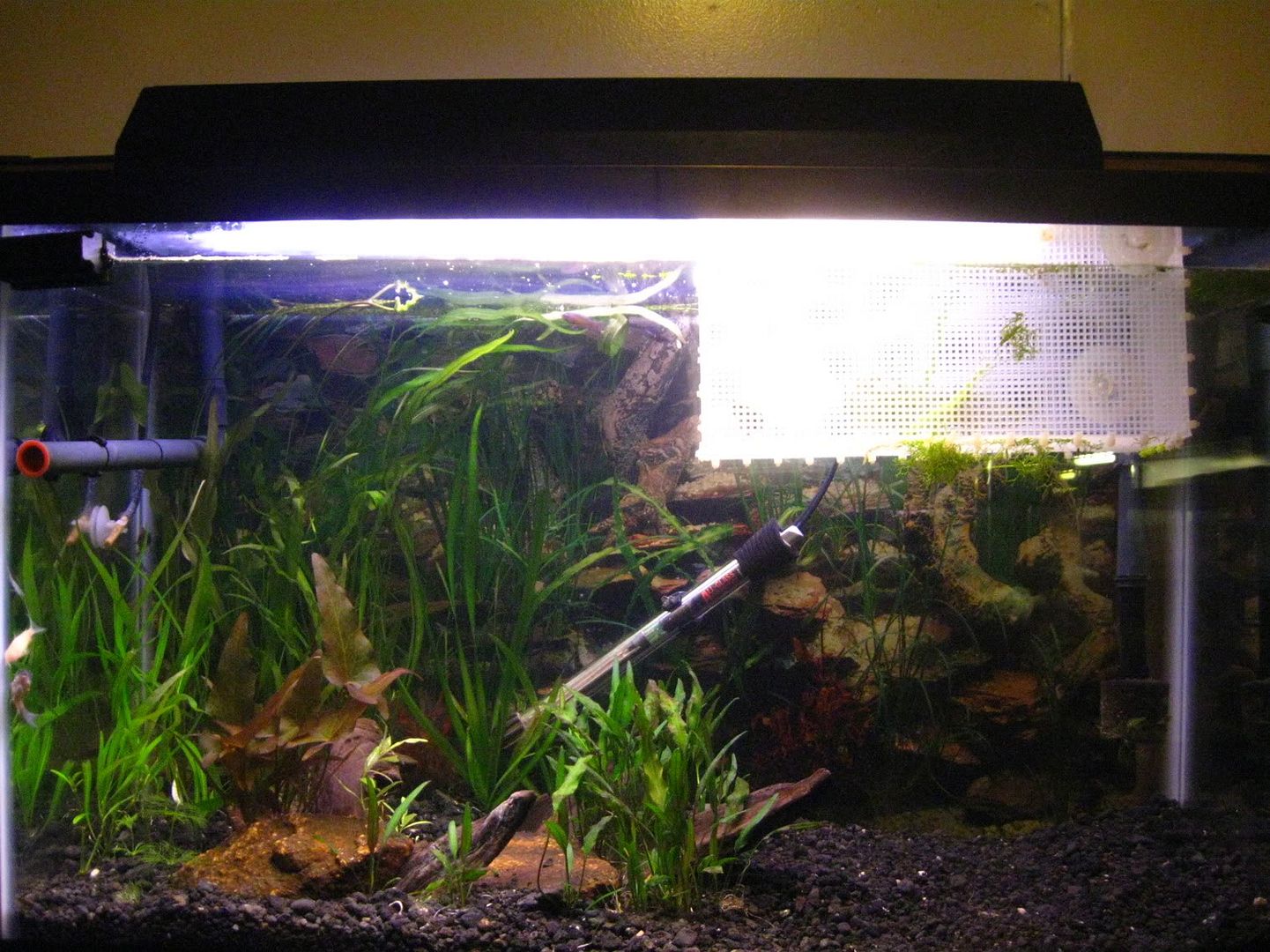 Please excuse the ghetto background.It will be black,but for now it helps settle the mahas,who are still shy.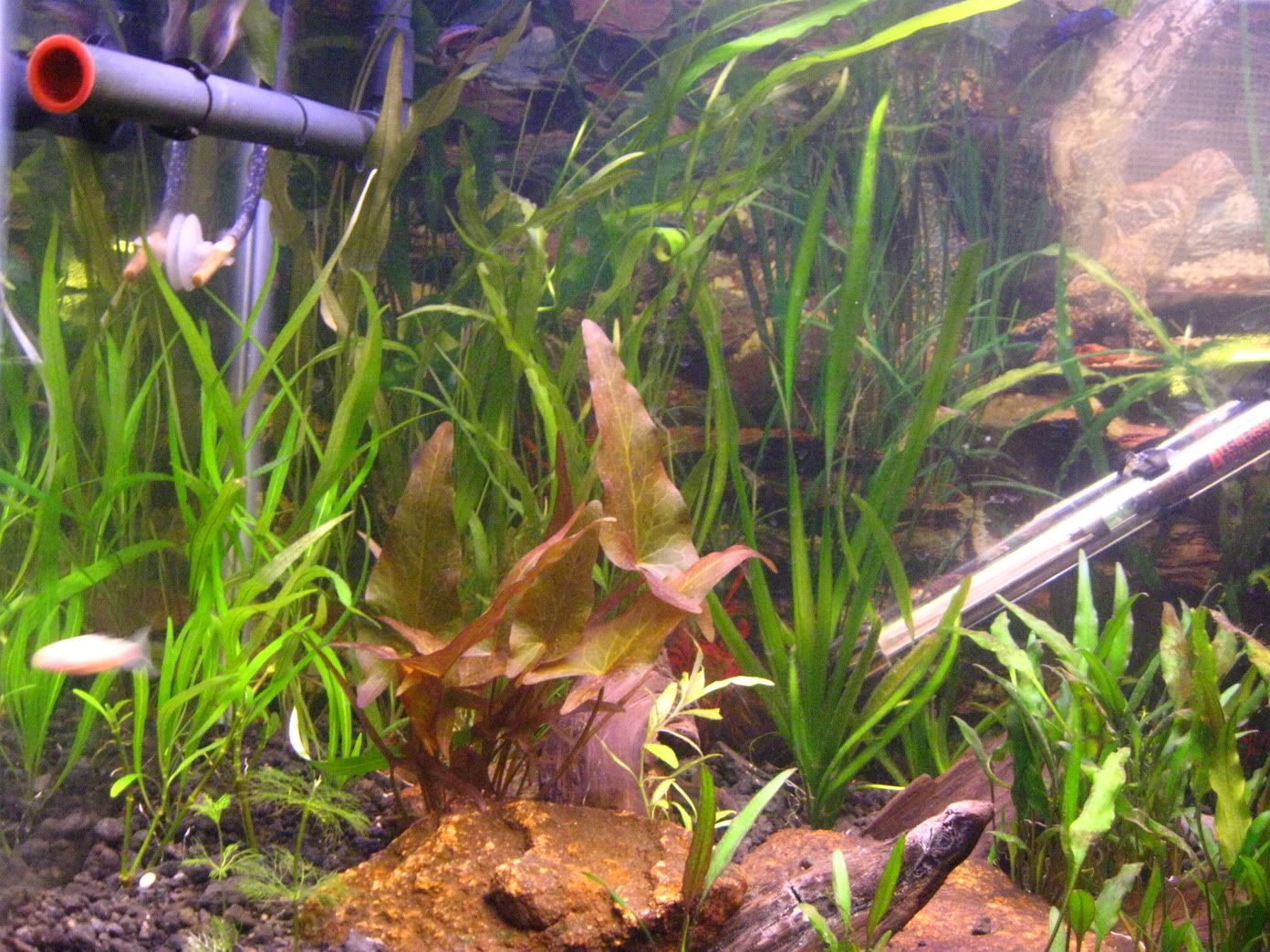 So yeah.