So my latest project is a pond that I've actually been wanting (and had a spot picked out for) since before we built our house 5 years ago! But As of this weekend I finally bit the bullet and bought my first piece of equipment for it - a Laguna waterfall filter I snagged off Ebay for $75 (down from about $125-150). I've been researching design and equipment off and on for the past 2 years, and it looks like the whole project is going to set me back about $1000 once it's all said and done. So I'll be saving up and buying bits and pieces very slowly, and it will be several months (possibly even next spring?) before my shovel ever actually hits the dirt! LOL But I'm documenting/journaling it all anyways, as I love going back and reading how my plans evolve over time...
Here's the spot: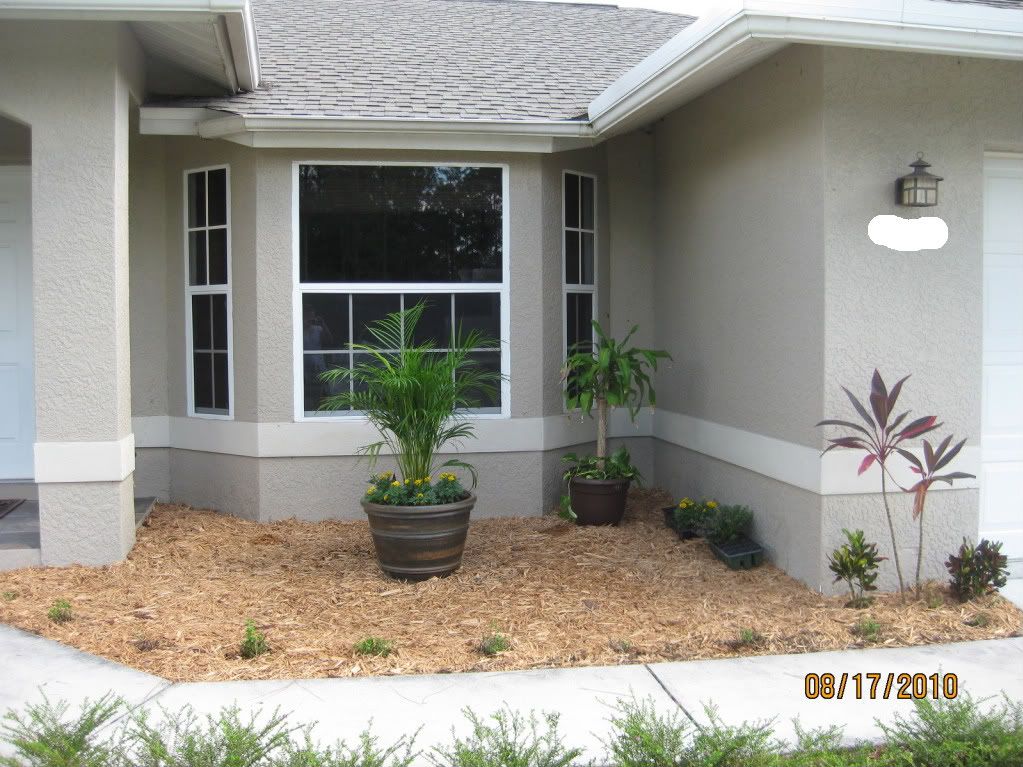 Basic layout:
The pond will be a 7' x 5' oval, lined with a 45mil EPDM liner and an underlayment to protect the liner. The middle will be 3' deep with a built-in plant ledge running all along the edges. I'm planning on building the pond up at least 3-6" over ground level to help keep rain runoff out of the pond.
Filtration:
There's going to be a skimmer/filter tucked into the back left corner up against the porch (I'm looking right now at the Laguna Skimmer Filter
http://www.lagunapon...00.php?link=150
, though at $350 that's the biggest chunk of my budget by far).
A bottom drain (probably a Koi Toilet II
http://www.underwate...t-II-p-433.html
) will be plumbed into the skimmer/filter with a ball valve for easy shutoff.
I'm going to put a 2000 gph sumbersible pump in the back of the filter and run that over to this waterfall (which I've already purchased)
http://www.lagunapon...il.php?link=158
.
The waterfall is going to be built up/surrounded with rockwork and tucked up into the back right corner of the pond, in the niche between the bay window and garage wall. I'm probably going to be using 1.5" flexible PVC tubing for most of the plumbing.
Here's the budget I'm working with right now:
45mil EPDM liner & underlayment - $200
Laguna waterfall - $75 (already purchased off Ebay)
Laguna skimmer/filter combo - $350
Koi toilet II bottom drain - $70
2000 gph submersible pump - $125
20' x 1.5" flex tubing, ball valves, & misc plumbing supplies - $100
Rockwork & pavers for waterfall & pond surround - $100
For livestock and plants I'm strongly considering collecting my own and "going native" with assorted mollies, florida flagfish, killies, gambusia, etc. Plus I'll be pulling plants out of my tanks and doing some "ditch collecting" with a local friend of mine who's also into this sort of thing.