So my green banded goby went missing... probably jumped out and was eaten by my cats
. I ordered some new fishies to replace him, and finally got one of the things I'd been wanting for a while... a barnacle blenny!!!
This is him the day I got him and he was sad and hiding in the corner. Check out his striped spine -- stylish!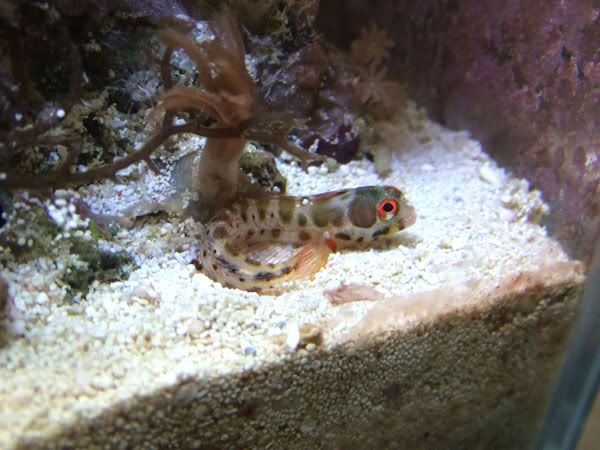 This is where he lives now.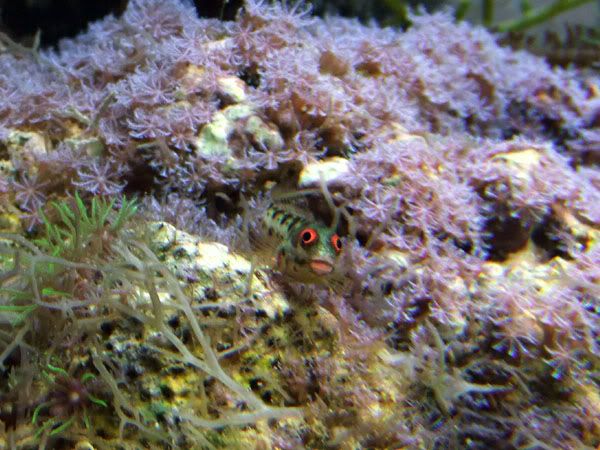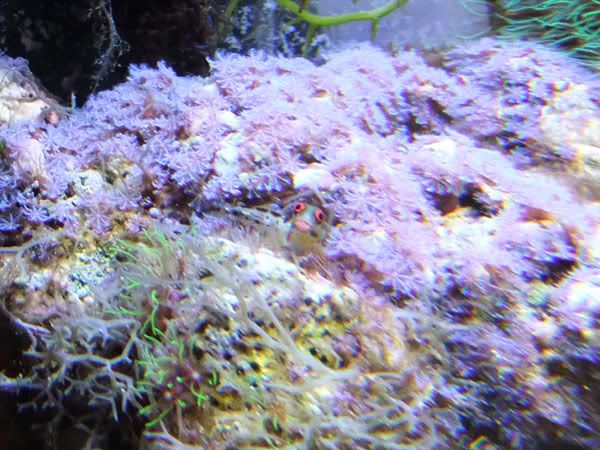 Looking up at my hand above the tank
. He is very attentive.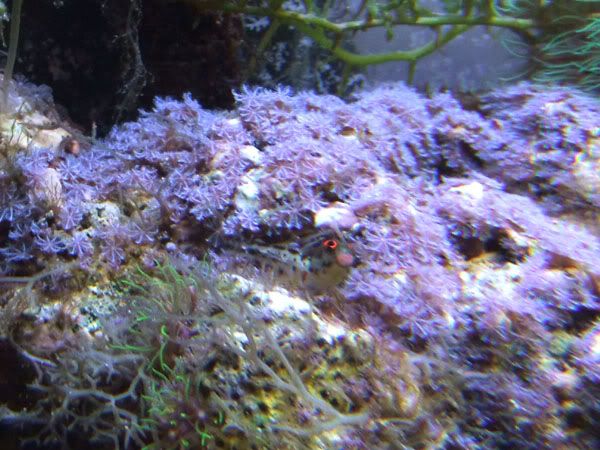 This is his little home where he sleeps at night, or goes to hide if he gets spooked.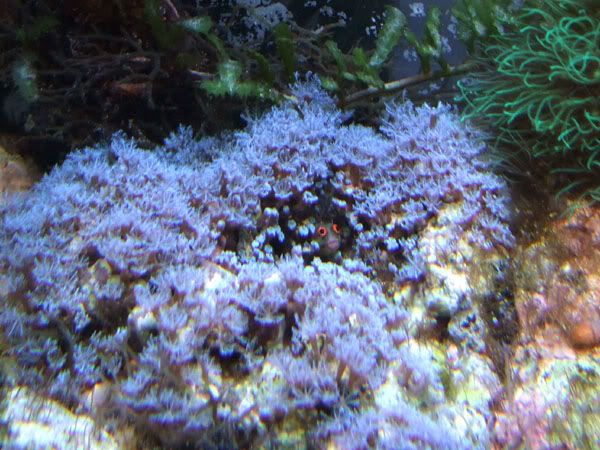 "Golden lightning goby". Only saw them available under that name on one site, I have no idea what he actually is. He can usually be found sitting upside down in the central cave like a bat.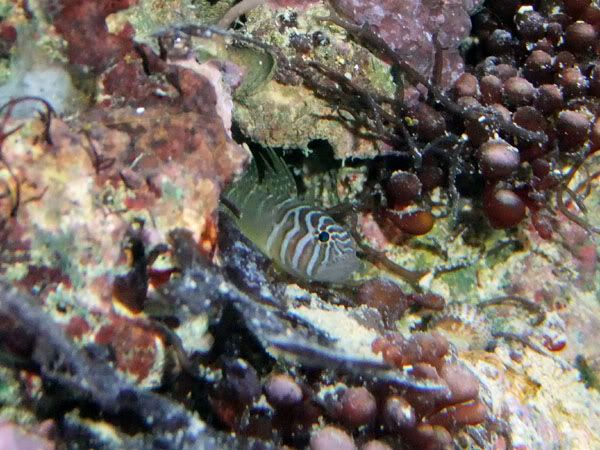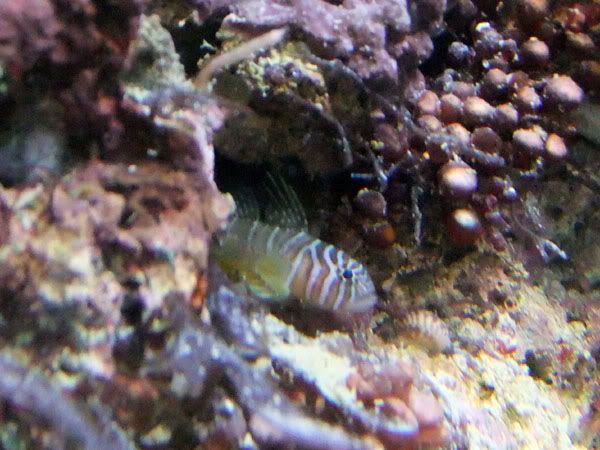 Pom pom crab!! Alas, he is without pom poms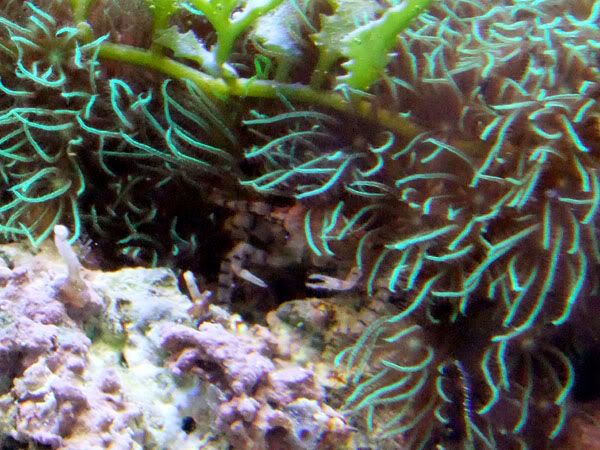 This is him stealing a little anemone I added to the tank yesterday. It's as big as he is and therefore not a very suitable pom pom, but he wanted it anyway and took it away with him. It's hard to see in the pic because it's white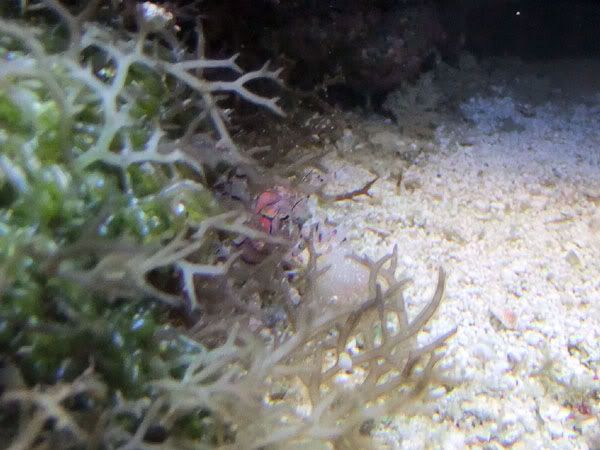 Orange stomatellas on a bivalve.. just 'cause.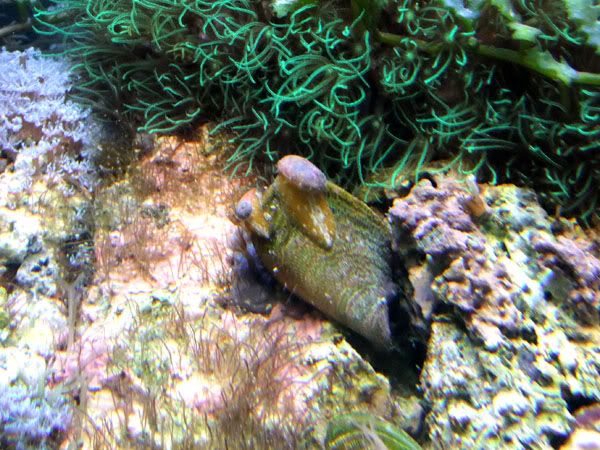 Tanky: