I purchased a 56g tank and stand
http://www.ultimateb...showtopic=43036
and have started the build........ Originally, I was going to divide it into 5 sectionS, 4 males split on the outsides (two each side) and a center section for a sorority, however; have decided to split it into three sections so my boys will have their own little mansions to live in (about 19g on the outside sections and 18 in the middle).
BRINGING THE TANK HOME....
CRUDDY TANK AND STAND....
STAND SANDED DOWN AND REPAINTED SEMI GLOSS BLACK....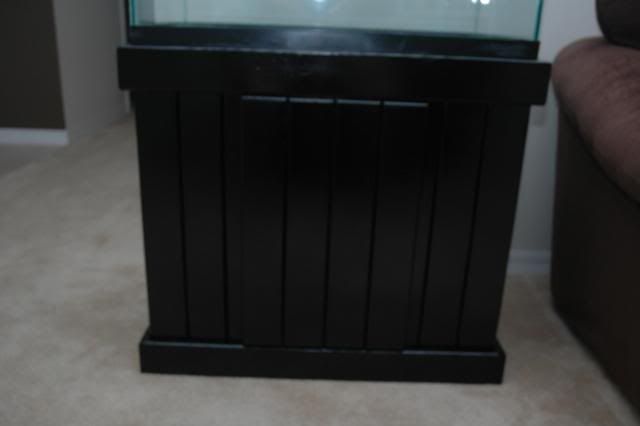 MARKING THE ACRYLIC FOR THE FLOW HOLES....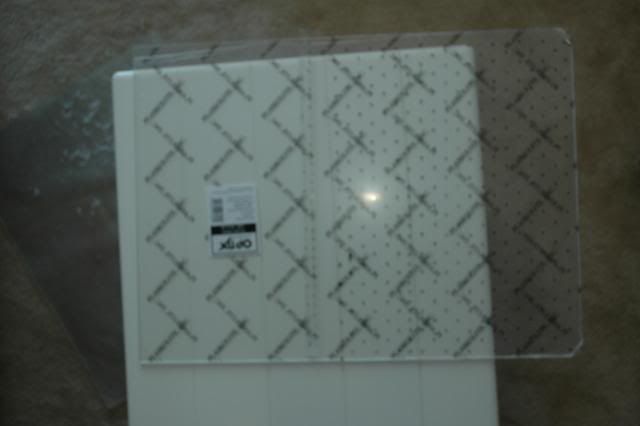 DRILLING THE FLOW HOLES....
TANK CLEANED WITH A QUICK MOCK UP OF THE DIVISION....
I am going to have the pickup for the canister filter (Marineland C-360) in the left hand section close to the bottom, with only the top half of that section drilled for flow(approximately 13 inches down), the return on the top of the right hand section, with only the bottom half of that section drilled (approximately 13 inches up) for flow and the heater in the middle section.
I figured this would force the water down in the left section, into the pickup, back into the tank on the top right, out through the bottom right, rising up in the middle section and down again to the filter pickup. I am hoping this will give me good water flow with only 1 inch of overlapping of the flow holes.....
The acrylic is clear, however; I found with a very light sanding, it looks frosted, which should keep the flaring to a minimum. I attached acrylic, "stops" on the top and bottom of the section for the dividers to rest against. This way, I will not have to secure the dividers to the face of the tank to keep it looking clean. the acrylic is 1/4 and should be plenty stiff and has been trimmed to JUST fit.
I will be using black gravel (so I can seed bacteria from my current tanks) and will probably plant some large bamboo and other plants in each section.
Any suggestions would be greatly appreciated, as this is a tank in the works.......
I will keep the progress posted as it progresses.
Thanks
Gordi
Edited by CTBetta, 19 September 2009 - 01:27 PM.