NOTE
:
I wrote this, yesterday, in the original thread I started for Giles. Since I didn't get any responses, I cut it from that post and have started a new topic with it. I checked the rules and didn't see anything about removing a post from one thread and starting a new one. I hope this is ok.
Hi, everyone. The worrywart is back, again. With pictures!
(Before I go on, I wanna thank everyone who's been so wonderfully supportive and working hard to make sure I don't fall into an early grave over guilt. I appreciate all of your help, advice and support so much!)
Now... I noticed something different with Giles (couple of things) and I want to make sure everything's ok and, if not, what I should do about it.
1.) At the base of his dorsal fin, he's got a bit of redness that wasn't there, before. Since he's got so much cellophane in him, I can notice differences in his body really easily. So, here's a picture of it. Could it be too much flaring? Also, a bit of a better shot of the dark spot on his anal fin.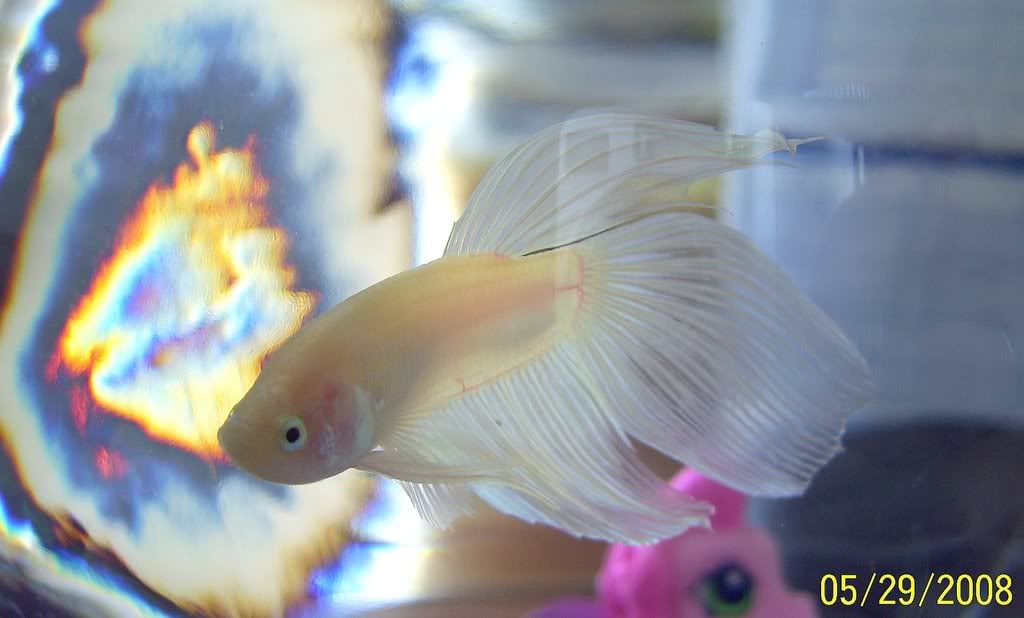 2.) His poop is long strings that're curled up. This
may
be normal, but I have no idea. I know that Remy's poop doesn't look like this, so one or the other may be sick. Need to know for sure, so here're two pictures.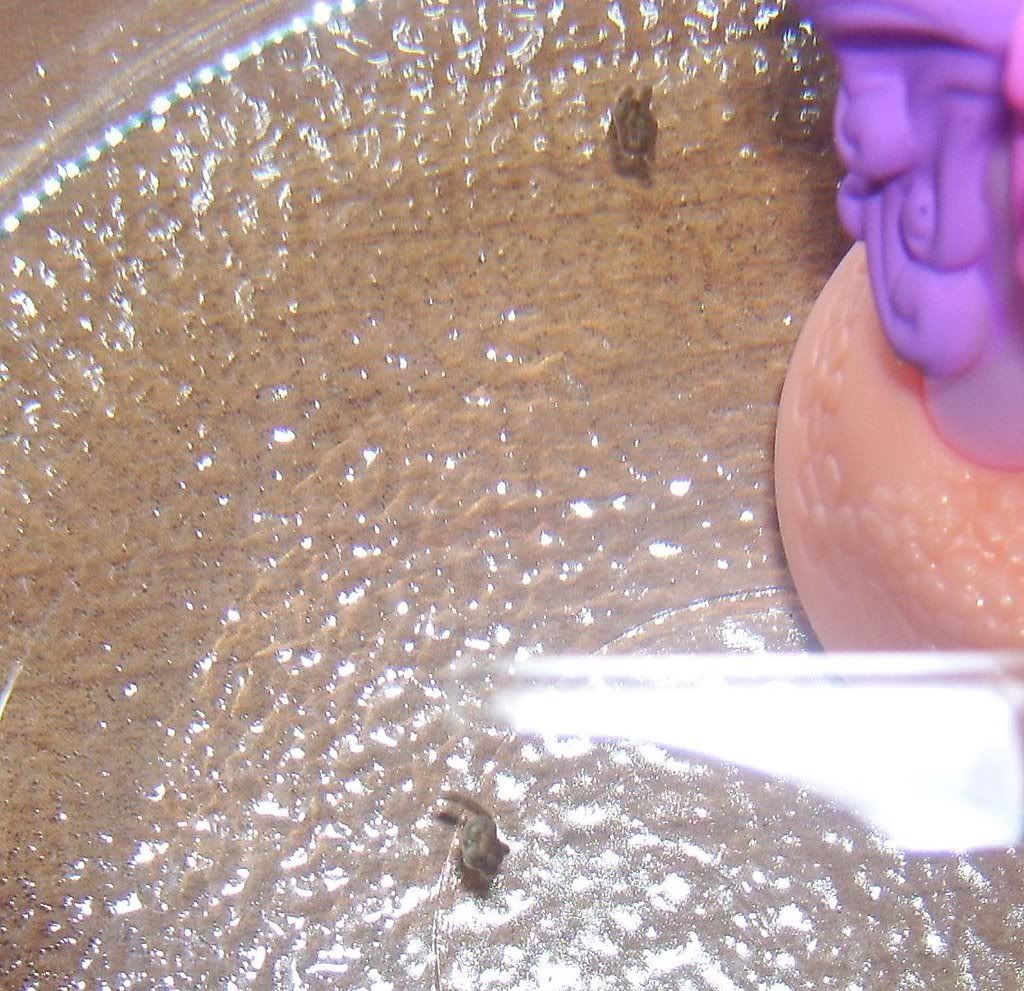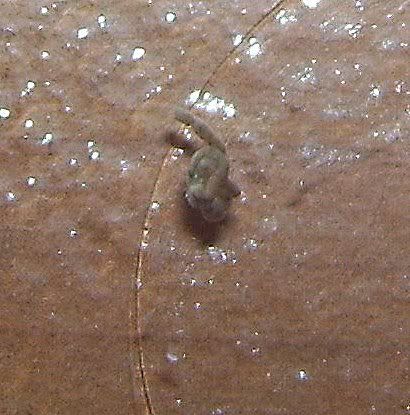 -- Extreme closeup!
Thanks for looking, everyone.
EDIT:
Oh, crap. What does this mean?! I came back and sat down in my chair from having talked to my boss and looked at Giles. He was
twitching
crazily. His head would jerk violently, like a tick or a spasm! He swam around a bit, occasionally twitching. I tried to calm him down by lightly touching the glass so he could see my finger. He swam to it and he seems to've calmed down a bit. But, it scared the crap out of me. Could it've been hiccups? He's been hanging around near the bottom of his tank more than usual, but I figured that's because he could. Before, I had some gravel down there, but I wanted to make sure he was pooping normally, since it's kinda hard to see with the gravel. Oh, man. What, now?